Original Source: http://feedproxy.google.com/~r/abduzeedo/~3/n47xUNoEWHQ/friska-fresh-packaging-design-your-digestive-health
FRISKA – Fresh Packaging Design for your Digestive Health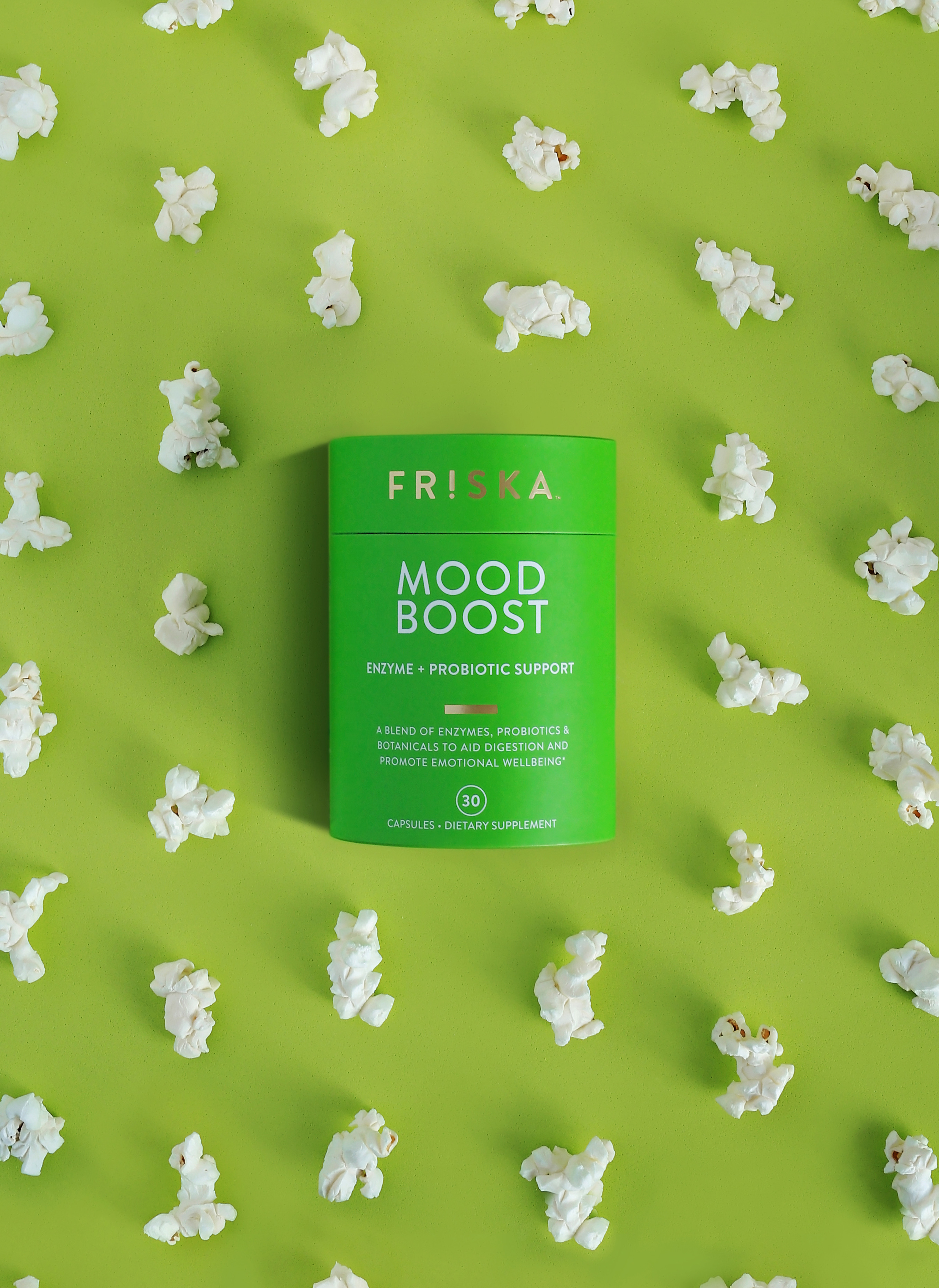 abduzeedo05.19.20
Today we want to talk about your wellbeing. You've heard me talk about breathing techniques in the past but today I want to focus on another trending topic known as your gut health and a new brand that just launched called FRISKA. FRISKA is a family of breakthrough digestive enzymes aimed at achieving better overall health through improved gut health, something we could all use a little more of these days! FRISKA founder John Peine spent over a decade in the retail industry, most recently leading the Healthcare division at Target so he knows how critically important it is for products to have high quality and FRISKA is poised to be the best in the market. The modern design is complemented with best-in-class content creation from Finn & Gray
We were able to grab a few moments with Sally Clarke, the creative jedi-master behind FRISKA. Sally has played a key role in some of the most relevant brands in the consumer landscape, most notably as creative director at method.
"The digestive dietary supplement category is a sea of white bottles, complicated terms, and an arms race of CFU numbers, a unit used in microbiology to estimate the number of viable bacteria or fungal cells in a sample," said Clarke. "We wanted to create a brand that communicates simply but smartly, focuses on the end benefits, and fits in with a busy, modern lifestyle."
According to Clarke, the packaging design was inspired by beauty and personal care products. Each product is a rich, bright matte single color with a streamlined gold FRISKA logo and simple messaging. We've used a deep cobalt blue as the primary brand color, inspired by the beautiful blue of the glass bottles the capsules are contained in and minimized the use of plastics by using a paperboard tube as the exterior. 
"We want FRISKA to live alongside your beauty products instead of being relegated to the medicine cabinet." – Sally Clarke, FRISKA Creative Director 
The modern design is complemented with best-in-class content creation from Finn & Gray, a Minnesota creative design studio focusing on brand identities, web design, and photography. Finn & Gray was founded by marketing veterans Ami Kochendorfer and Amanda Nagy and is making its foray onto the scene with the launch of FRISKA. You can get a little behind-the-scenes peak into their process for FRISKA via their Instagram here. 
FRISKA is available in the US at CVS Pharmacy, CVS.com, Whole Foods stores nationwide  as well as Amazon. To learn more about the brand check their site here or give the brand a follow here @get_friska.
https://www.primarytech.com/wp-content/uploads/2013/04/PrimaryTechnologies-Logo-new1-300x144.png
0
0
admin
https://www.primarytech.com/wp-content/uploads/2013/04/PrimaryTechnologies-Logo-new1-300x144.png
admin
2020-05-20 12:00:07
2020-05-20 12:00:07
FRISKA - Fresh Packaging Design for your Digestive Health