Original Source: http://feedproxy.google.com/~r/1stwebdesigner/~3/oKBT6B9eBao/
In the growing world of designers, developers and other online service providers, having a great portfolio is essential to getting hired. You won't get work if you don't put yourself out there, and what better way than with a portfolio? These one-page website builders are free, easy to use, and simple to set up, so you can get your portfolio online fast.
Carrd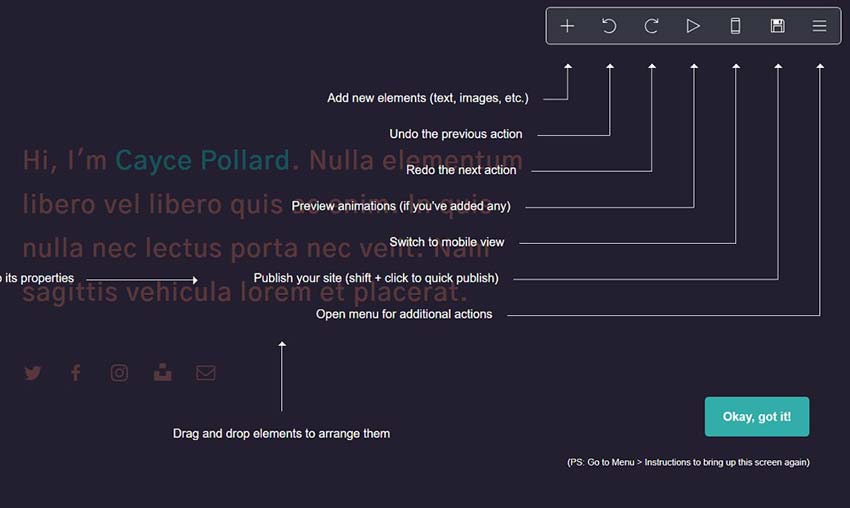 Carrd is a one-page site maker that uses a super straightforward interface to help you set up your portfolio. If you're looking to create something elegant and minimalistic, you'll love this. Many builders can be overwhelming before you get used to them, but Carrd is easy to use right from the get-go. Just pick a theme and click one button to add elements.
There's a really cheap Pro version, which offers various forms, custom domain compatibility, and custom code + third party widgets. At $9 a year, this is about as affordable as it gets. However, all the core features are free, so feel free to test it out and even publish your website.
Mobirise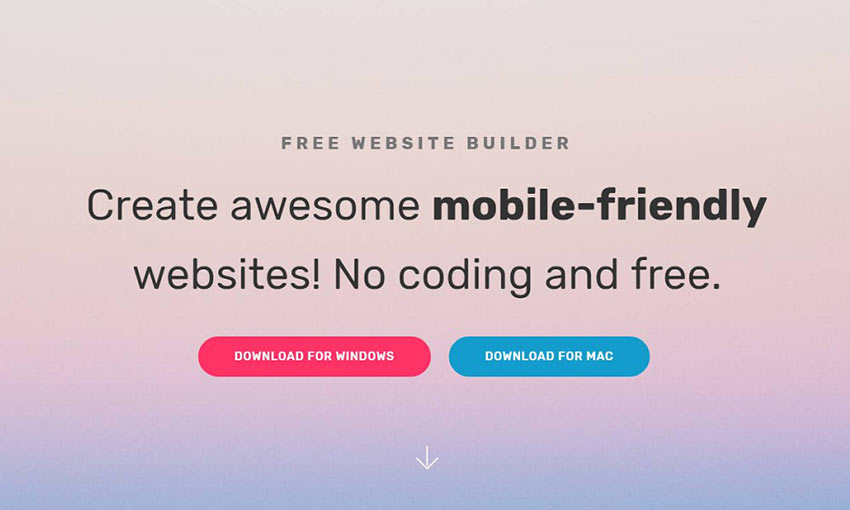 An offline web builder solution for Mac and Windows, Mobirise allows you to easily create mobile-friendly websites. It was specifically designed to be as easy to use as possible for non-programmers and visual thinkers. If you're new to this, try it out.
Once you've finished putting together your website in this block-based builder, publish it for free wherever you want. No domain? Mobirise can publish to Github Pages at no cost to you.
About.me
Simple and professional, creating an about.me website is a great way to introduce yourself. Just type in some info about yourself, pick from one of three clean themes, and you have a mini portfolio! From there you can customize the website further, changing text and adding links. There's also a nifty email signature feature, which adds your about.me as an email signature.
The Pro version has various other features, testimonials, image and video embeds, messages, appointment scheduling and newsletter building. With the free version, you can still build a professional biography.
WordPress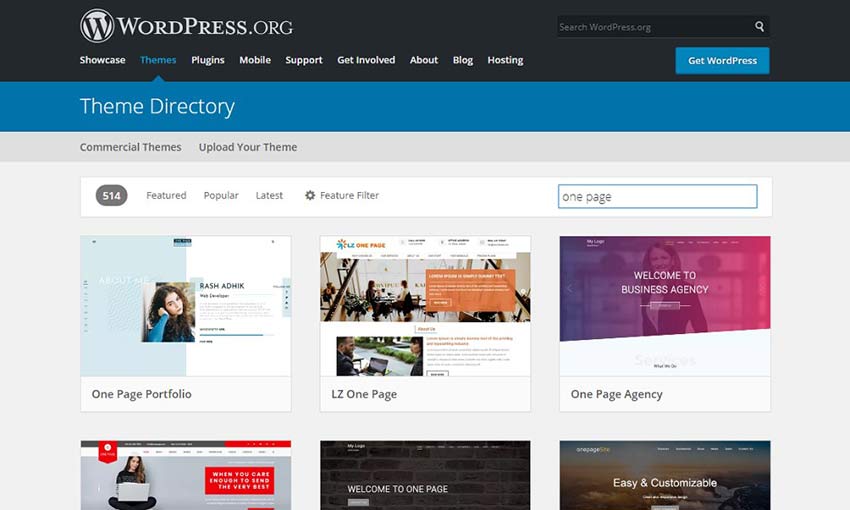 If you'd rather do it yourself than use a simple website builder, but don't have the technical know-how to create a website from scratch, WordPress is probably the solution. Choosing a one-page WordPress template still gives you something to work off of, but you'll be more in control of your website's appearance. And there's hundreds of thousands of themes – no website builder can boast that.
Customizing and making it your own may require HTML and CSS knowledge, and you'll also need to handle hosting, domain and WordPress installation. WordPress itself is free and open source, but these aspects will probably cost money.
Diving blindly into WordPress is not for the faint of heart, but if you're up for a challenge, this might be the solution for you.
Wix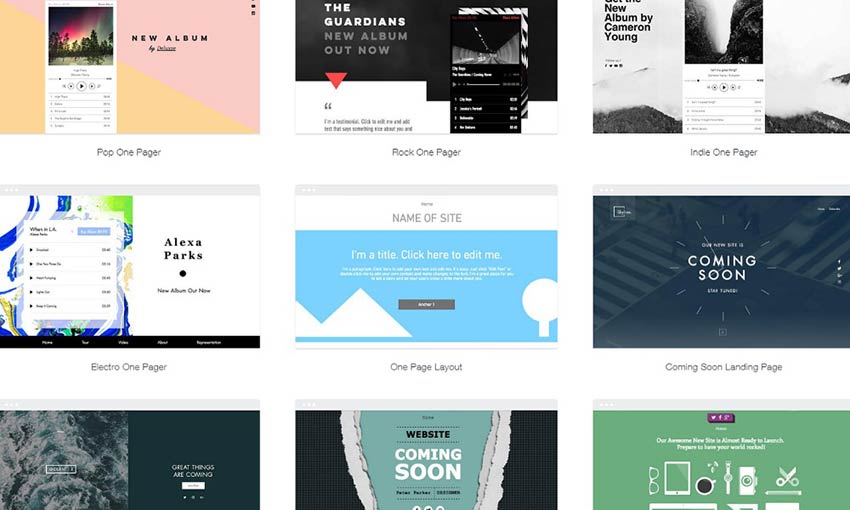 Wix is considered by many to be similar to WordPress, but much easier to use. Its interface is intuitive enough, and setting up and publishing a website is super easy. There's a ton of functionality in this builder if you're willing to learn it.
The free version of Wix allows you to create and publish your site under a Wix domain. Premium plans let you get a custom domain, remove Wix ads from the site, or add apps, but it isn't necessary to make your portfolio public.
Persona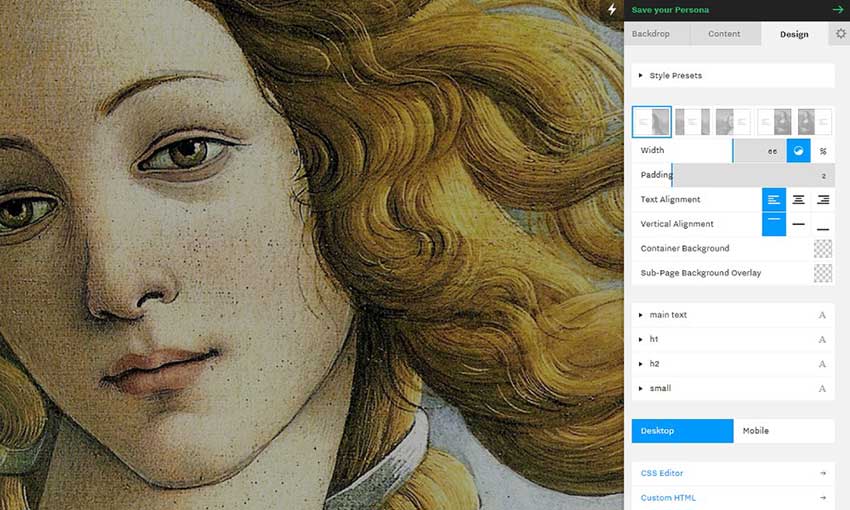 Persona does absolutely no beating around the bush. Just click to get started, pick a theme, and start editing. The WYSIWYG editor is super powerful. It takes some adjusting to, but once you have the hang of it, you can create basically whatever you want.
However, note that you can only create a private Persona without upgrading. If you want to publish your portfolio, it will cost a relatively cheap $24/year or $4/month. Trying before you buy will at least let you know if this is the right tool for you.
Building a Simple One-Page Portfolio
Never underestimate the power of a one-page portfolio. A site that's too complex can drive away potential clients, especially if you can't hold their interest long enough to direct them to the contact page. But a well-crafted one-page website is concise and gets the point across quickly, while still showing off your skills to visitors.
https://www.primarytech.com/wp-content/uploads/2013/04/PrimaryTechnologies-Logo-new1-300x144.png
0
0
admin
https://www.primarytech.com/wp-content/uploads/2013/04/PrimaryTechnologies-Logo-new1-300x144.png
admin
2019-04-30 20:30:06
2019-04-30 20:30:06
Free One-Page Portfolio Website Builders