Original Source: http://feedproxy.google.com/~r/1stwebdesigner/~3/aIed7GfyCOg/
Most website builders will help you create a basic website. But what if you need more? If your goal is to build a customized platform that serves the needs of your business – then you'll want to know more about the Simbla Website Builder.
Simbla enables you to create your own responsive website via their simple drag-and-drop UI. Powerful functionality such as a blog or ecommerce can be quickly added through their App Market. What's more, their Online Database feature will both power your website and allow you to create advanced web applications.
Let's have a look under the hood and see how this platform can change your business for the better: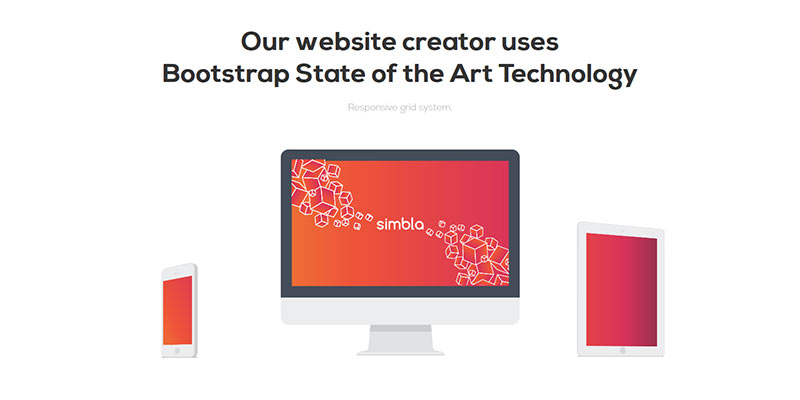 Fully-Responsive Websites
Simbla gives you plenty of choice when it comes to building your website. You can choose from their massive selection of responsive website templates that can be customized to your liking. Or, you can build something completely unique with their user-friendly Website Wizard.
Either way, you can be confident that your site will look great on any device. Plus, you won't have to worry about dealing with code. Simbla does all the heavy lifting in the background – building your site using rock-solid Bootstrap 3 and HTML5.
They also understand that using high-quality imagery is a key ingredient for online success. So they've provided users with access to their library of photos. That means you won't have to waste time scouring the web for just the right photo – it's all available in one convenient place.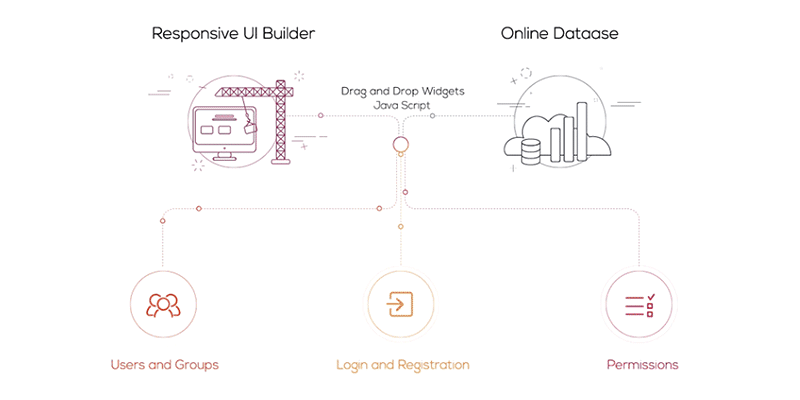 Powerful Data-Driven Applications Made Easy
Simbla's platform for building websites with ease has also been applied to their Online Database and Web Application builder. You'll be able to build a database and easily implement data into your website via readymade widgets. And, because it's all based on the powerful Parse server, custom web applications can be developed via JavaScript. Together, it results in a tremendously flexible means to customize a data-driven website.
Web Widgets
Web Widgets are what connect your website to your online database. They allow you to add high-level functionality with drag-and-drop simplicity. Features such as search, data tables, forms, image galleries and charts will enhance UX and can be styled in a variety of ways.
User Roles and Permissions
Simbla takes advantage of Parse server's permissions model. Each user role has its own set of permissions. You can use it to set up membership-based websites – or just restrict specific areas. Combine it with the Registration and Login/Logout Web Widgets to easily allow members access to your content.
Extensible via JavaScript
Your Online Database can be accessed via JavaScript to create custom web applications. Users will be able to interact with your data in a lightning-fast environment. For example, you might build an application to enable custom filtering of a database query. This provides users with the data they're seeking in a user-friendly way.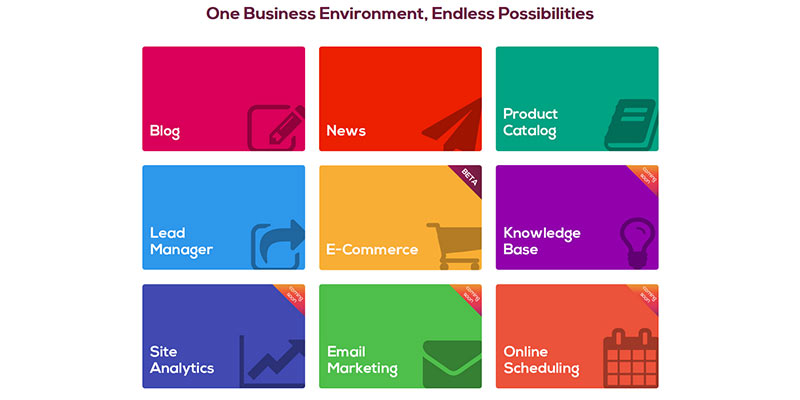 The App Market Provides Essential Business Functionality
There are certain features that every website needs in order to be successful. That's where Simbla's App Market really shines. It connects to your Online Database and enables you to implement top-notch functionality into your site. The best part is that you can conveniently manage everything in one place.
Blogs
Blogs are a great way to share information with visitors to your site. Simbla's Blog app is easy to set up and manage, great for SEO and has the flexibility you need. Changing the design and structure of your blog is a piece of cake.
If you're looking for a unique way to display headlines, you'll want to check out the News app. It places your headlines in an attention-grabbing news ticker format.
Ecommerce
Selling online just got a whole lot easier. Simbla's ecommerce app will display your products in a clean and organized manner. A simplified checkout process will help to minimize cart abandonment. Meanwhile, you'll be able to manage and track it all through the back end. You'll have the information you need to make smart business decisions.
Plus, you can take advantage of the Product Catalog app to share detailed information with customers. Add images, technical specifications and more to help customers learn about your products.
Lead Manager
Simbla's Lead Manager app enables you to keep track of all leads generated through your website. All it takes to get started is adding a widget to your site. You'll be able to add custom fields to get the exact types of information you're looking for. From there, you can to track lead sources, manage their status and check progress. The app also allows for an internal chat, so you can check in with team members.
More Essential Apps are Coming Soon
Simbla is continually crafting new tools to help your business succeed online. Currently in development are CRM, Email Marketing, Knowledge Base, Online Scheduling and Site Analytics apps. The goal is to provide you with powerful business applications in one easy-to-use interface.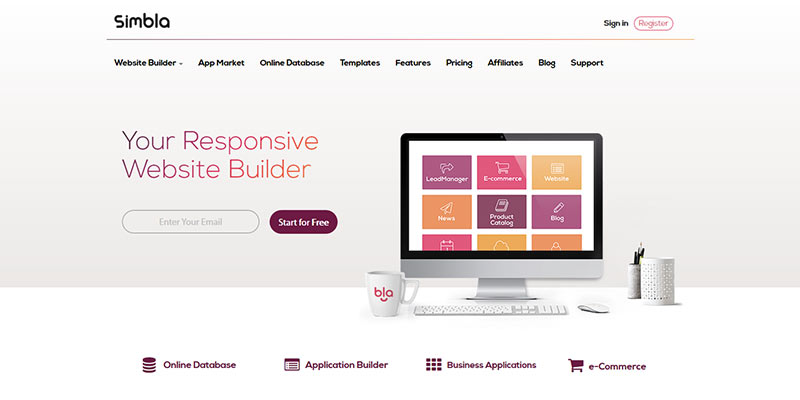 Start with Simbla for Free
Running a website often means managing accounts with several outside services. Applications that handle crucial functions such as ecommerce, analytics and lead management may each be provided by a different vendor. Simbla, on the other hand, brings it all together under one roof – using a single database. Your data is no longer spread out across the web.
Plus, the platform enables you to create custom applications that are tailored to your specific needs. Combine that with the ability to easily create a beautiful responsive website and it's easy to see why Simbla is ahead of the pack.
Get started with Simbla for free and take advantage of a complete platform for your business.
https://www.primarytech.com/wp-content/uploads/2013/04/PrimaryTechnologies-Logo-new1-300x144.png
0
0
admin
https://www.primarytech.com/wp-content/uploads/2013/04/PrimaryTechnologies-Logo-new1-300x144.png
admin
2017-10-25 15:30:03
2017-10-25 15:30:03
Building Your Business Platform with Simbla