Brand identity and logo design with unique approach to street food
Original Source: https://abduzeedo.com/brand-identity-and-logo-design-unique-approach-street-food
Brand identity and logo design with unique approach to street food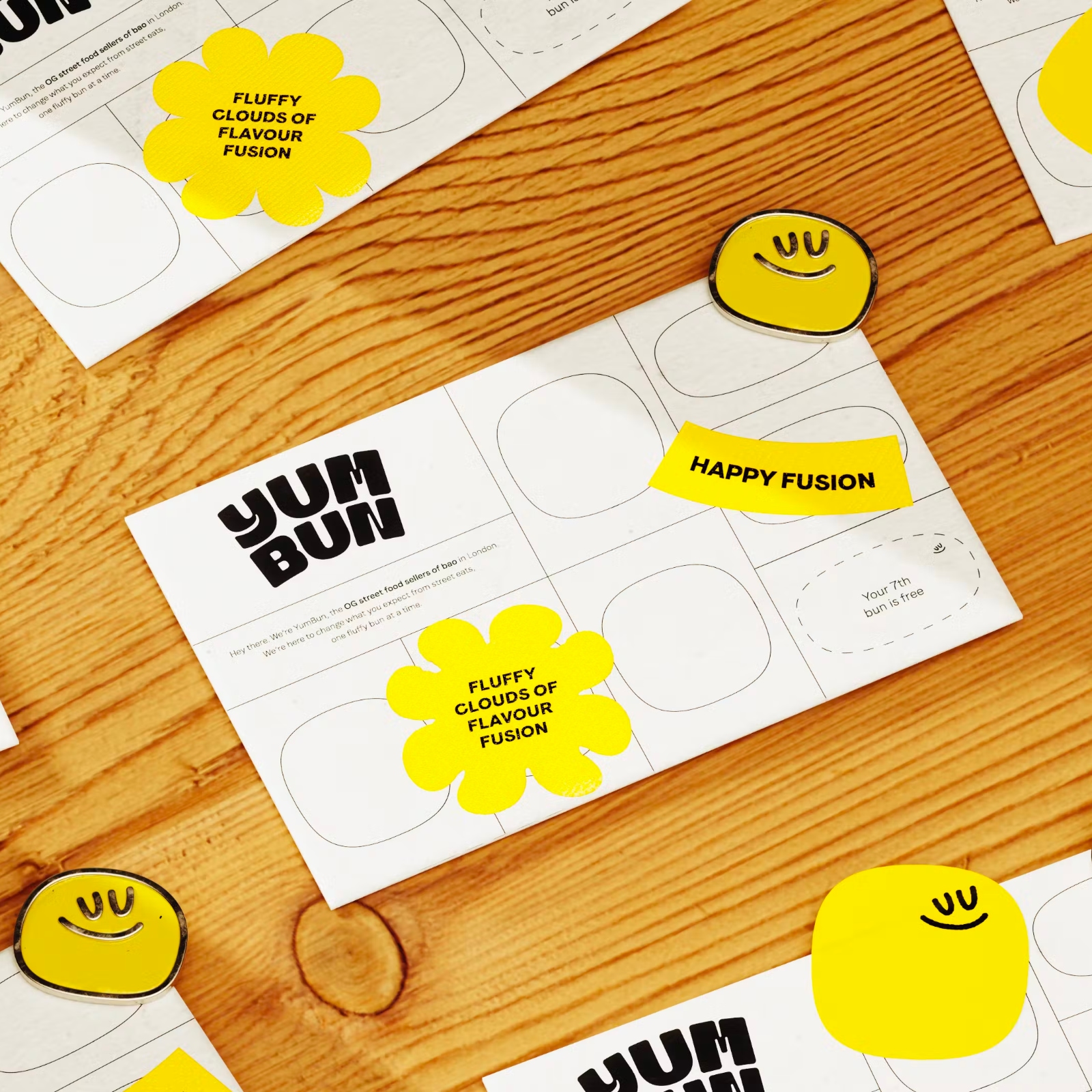 abduzeedo0419—23
YumBun, the creator of the first-ever streetside bao in London, partnered with How(&How) to rework their strategy, brand identity, logo design, and create a new visual identity and tone-of-voice to stand out in the crowded market of copycats. The branding agency developed a brand idea called 'Bounce and Rise' to reflect YumBun's playful energy and standard-raising culture.
The new logo design, typography formats, and messaging created by How & How Studio reflect YumBun's unique approach to street food, which takes it back to its original meaning by experimenting with different flavors and textures. By emphasizing maximum taste with minimum impact, YumBun's conscious mindset is reflected in their branding strategy.
The How(&How): We cooked up a new brand strategy, visual and verbal identity and web design and build with lashings of progressive optimism. Our brand idea, 'Bounce & Rise', spoke to Yum Bun's bouncy baos, playful energy but also standard-raising culture. We served it all up in an expressive, responsive website—complete with a library of new photography—filled with Yum Bun's signature fusion of Japanese craft and belly-rubbing warmth.
London's food truck industry is filled with stands promising world cuisine, but YumBun's innovative, playful, and conscious approach to street food sets them apart. The work done by How & How Studio has highlighted YumBun's fusion of Japanese craft and belly-rubbing warmth, making their brand identity a great example of how a brand can stand out in a crowded market.
As featured in The Brand Identity, YumBun's new branding is sure to draw in customers looking for something new, exciting, and socially responsible.
Brand identity and logo design artifacts
For more information make sure to check out How(&How) studio website.
https://www.primarytech.com/wp-content/uploads/2013/04/PrimaryTechnologies-Logo-new1-300x144.png
0
0
admin
https://www.primarytech.com/wp-content/uploads/2013/04/PrimaryTechnologies-Logo-new1-300x144.png
admin
2023-04-19 22:00:02
2023-04-19 22:00:02
Brand identity and logo design with unique approach to street food