Basketball Court Street Art in Torino, Italy
Original Source: https://abduzeedo.com/basketball-court-street-art-torino-italy
Basketball Court Street Art in Torino, Italy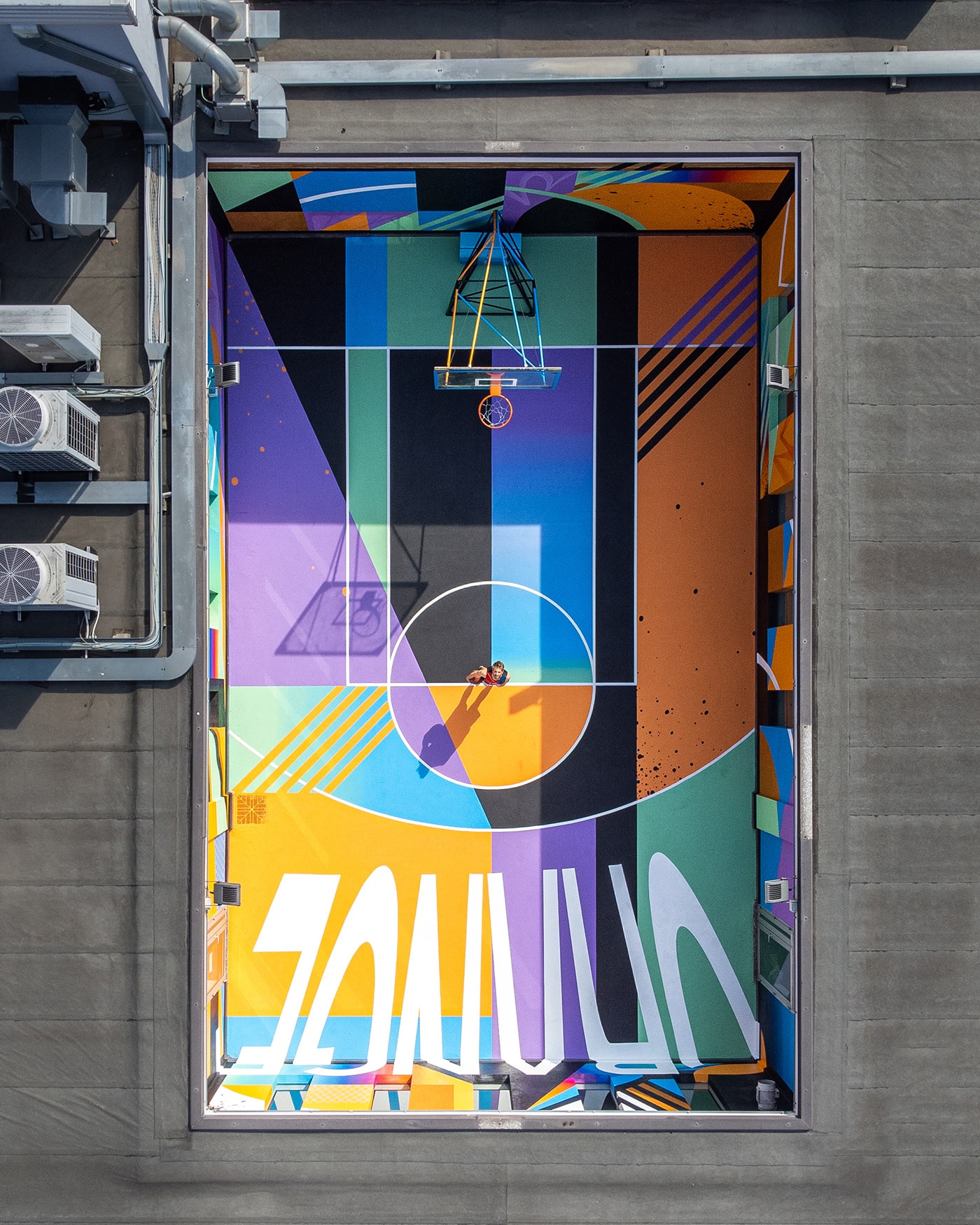 AoiroStudio0417—23
TRULY DESIGN is a talented street art crew based in Torino, Italy, known for their unique and captivating street art projects. The team recently completed a new project that has caught the attention of art enthusiasts and basketball fans alike. The project involved transforming a basketball court into a work of art based on the theme of Orange County. The TRULY DESIGN team began the project by first preparing the surface of the court, cleaning and priming it for the artwork that was to come. Using vibrant colors and intricate details, the team transformed the court into a stunning work of art that pays homage to Orange County, California. The court features iconic imagery associated with the area, such as palm trees, surfboards, and beach scenes. The design also includes a basketball with wings, symbolizing the freedom and excitement of the sport. TRULY DESIGN's use of color and attention to detail is truly impressive, creating a work of art that not only enhances the visual appeal of the basketball court but also reflects the spirit.
Illustration & Street Art
Truly Design is a street art crew based in Torino, Italy. You can follow more of their works via the shared links below.
Personal Site
Behance
Instagram
The work showcased is all reserved by Truly Design
https://www.primarytech.com/wp-content/uploads/2013/04/PrimaryTechnologies-Logo-new1-300x144.png
0
0
admin
https://www.primarytech.com/wp-content/uploads/2013/04/PrimaryTechnologies-Logo-new1-300x144.png
admin
2023-04-18 12:30:02
2023-04-18 12:30:02
Basketball Court Street Art in Torino, Italy