Original Source: http://feedproxy.google.com/~r/abduzeedo/~3/-wbHtg9nFpI/perfect-office-8bitdo-sn30-retro-controller-bose-soundwear-speaker-office-ideas-and-more
The Perfect Office – 8Bitdo SN30 Retro Controller, Bose Soundwear Speaker, Office Ideas and More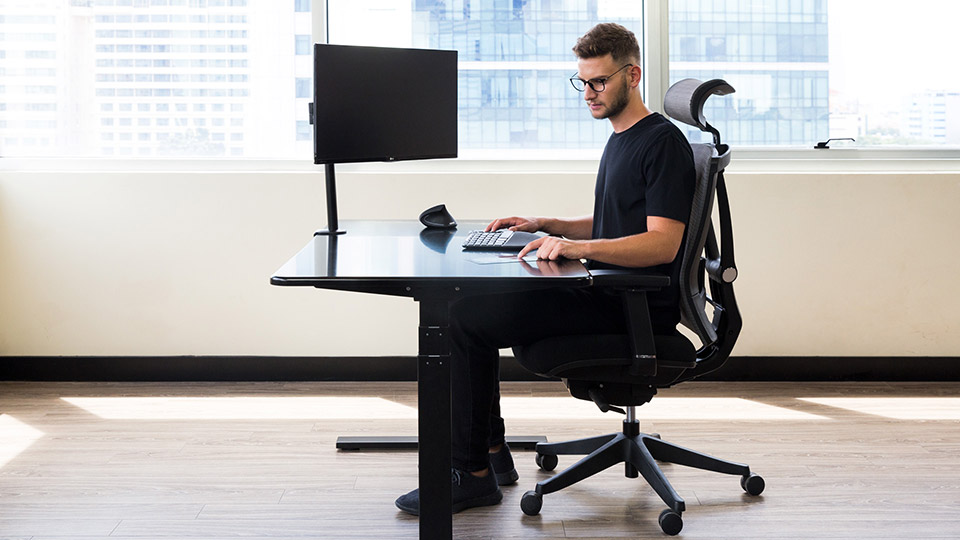 PauloGabriel
Sep 26, 2017
We've seen some great gadgets and equipment for designers. There are so many cool stuff out there that we could assemble infinite perfect office spaces every week! So we'll assemble some, and we'd like you to help us. What equipment would the perfect office have?
This week we've found some super nice items for you, beginning with the beautiful retro game controller 8Bitdo SN30. There's also the professional LCD monitors made by Philips, and an amazing work desk with a touchscreen built-in! But there's more!
8Bitdo SN30 Universal Retro Game Controller
Got a flashy new Nintendo Switch, but yearn for the true Nintendo experience? Look no further! (at Gear Patrol)
Philips Professional LCD Monitors
The first of the new P-series displays to arrive is the Philips 328P6AU (pictured). The monitor is based on an IPS-ADS panel with a 2560×1440 resolution and can hit 400 nits in brightness. Philips says that the 328P6AU display can reproduce 98% of the AdobeRGB color gamut (and therefore it is safe to say that it can cover 100% of the sRGB), but it does not reveal anything beyond that. The firm also is not disclosing the refresh rate of the panel, but given how the monitor is being positioned, it is likely that it is set at 60 Hz. Since the 328P6AU is a professional display, its stand can set the monitor in portrait mode and allows all kinds of other adjustments (height, rotate, tilt). (at AnandTech)
SmartDesk 3 AI Standing Desk
This SmartDesk's 'AI' standing desk really just has a touchscreen tablet built-in. The company also says the built-in display syncs with Google's software suite to notify users when they have meetings. There's also an Uber button so you can request a ride from your desk. So basically, Autonomous built a touchscreen tablet into a desk and preloaded some apps. That seven-inch display has a 400×800 resolution and connects to Wi-Fi, by the way.The SmartDesk has an activity log that tells you how long you have been working, sitting or standing and suggests when you should sit or stand. (at Like Cool)
Bose Soundwear Companion Speaker
Typically, there are two ways to listen to music: through speakers that other people can hear, or via ear- or headphones that make your listening private but keep you isolated from the world around you. The Bose SoundWear Companion Speaker is meant to fill that gap. It wraps around your neck, resting on your shoulders and using the company's waveguide technology to deliver full, rich sound to your ears while minimizing noise for those around you. A built-in microphone pairs with an on-device button for taking calls and using Siri or Google Assistant and a series of custom designed covers let you change its looks to suit your taste. (at Uncrate)
August Smart Lock
Now on its third generation, the August Smart Lock has gotten an all-new design as well as some new features. Notably, the round look of the original — still available in the new Pro model — is gone, replaced with a taller unit that has an actual thumb turn for manual operation. Battery life has doubled, and the new DoorSense feature can tell if the door is open or closed, so you can set it to automatically lock when the door shuts, providing added peace of mind. While it uses Bluetooth to let you control the lock with your phone, remote operation is possible with the addition of an August Connect module or Doorbell Cam Pro, which also add support for Alexa and Google Assistant. (at Uncrate)
Office Ideas!
Here are some office ideas for you! How do you like these? Don't forget that you may suggest gadgets or ideas via twitter: @paulogabriel – Also, if you'd like to sponsor this post, drop me a line! I hope you enjoy these! Cheers. 😉
perfect office
home office
office ideas
gadgets
https://www.primarytech.com/wp-content/uploads/2013/04/PrimaryTechnologies-Logo-new1-300x144.png
0
0
admin
https://www.primarytech.com/wp-content/uploads/2013/04/PrimaryTechnologies-Logo-new1-300x144.png
admin
2017-09-26 10:00:02
2017-09-26 10:00:02
The Perfect Office - 8Bitdo SN30 Retro Controller, Bose Soundwear Speaker, Office Ideas and More