Original Source: http://feedproxy.google.com/~r/1stwebdesigner/~3/tcL8_AjsaA4/
Free stock videos are an insanely valuable resource for web designers and video editors. A sweeping landscape shot can set the scene for a website's animated background, or nicely fill a transition in a video. But of course, most people can't afford the equipment to record such footage.
Stock videos are a quick and easy way to find short, high quality clips when you need them. But videography isn't cheap, so buying footage will often cost you quite a bit.
Luckily, there are sites out there that collect free videos you can use in personal and commercial projects, and we're going to go over the features of each today. Here are a few of the best free stock footage sites you can find.
Mixkit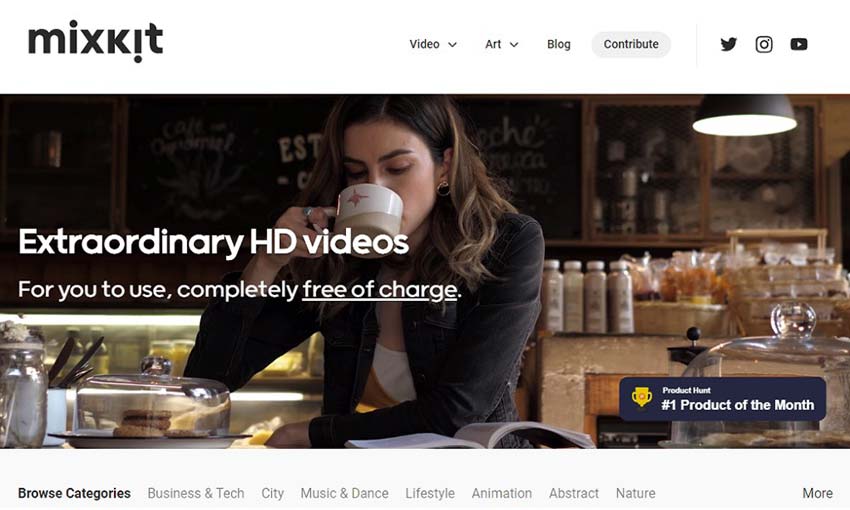 On Mixkit, you'll find professional HD videos, all sorted and tagged so they're easy to search for. There's business, landscape, and lifestyle videos, alongside abstract and even animation footage. The Mixkit license has a few light stipulations, but that's all.
Vidsplay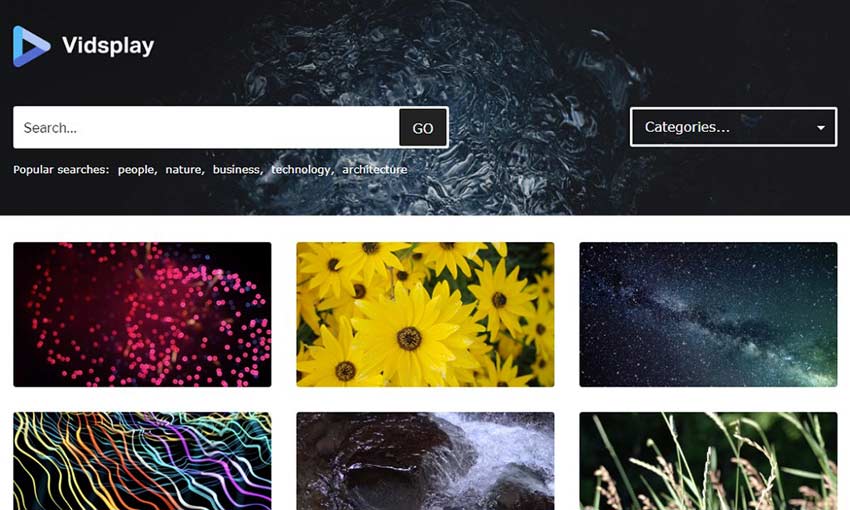 There's quite the variety of unique stock footage in this modest, but quality collection. There are a few hundred videos here, and they can be used anywhere as long as you add unique value and credit the website.
Pexels Videos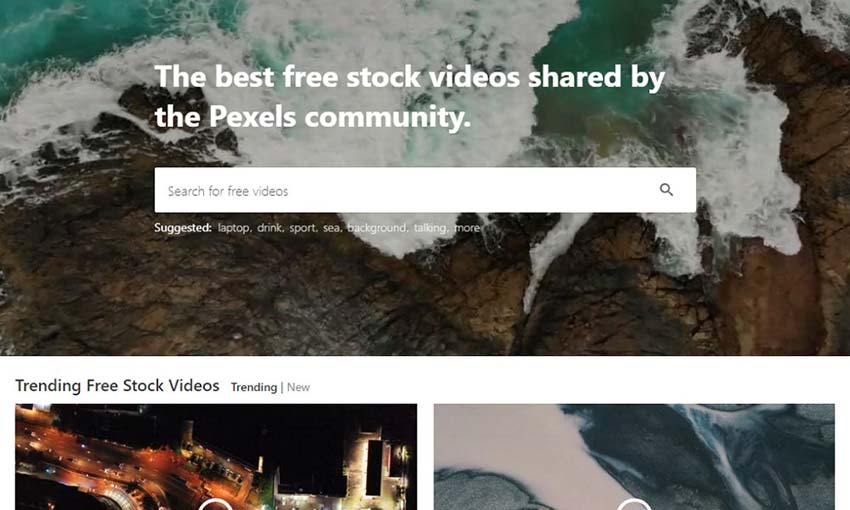 Pexels is jam packed with awesome stock videos that nobody will believe you downloaded for free. As far as the license goes, pretty much anything is allowed, so get as much of this great footage as your project requires.
Pixabay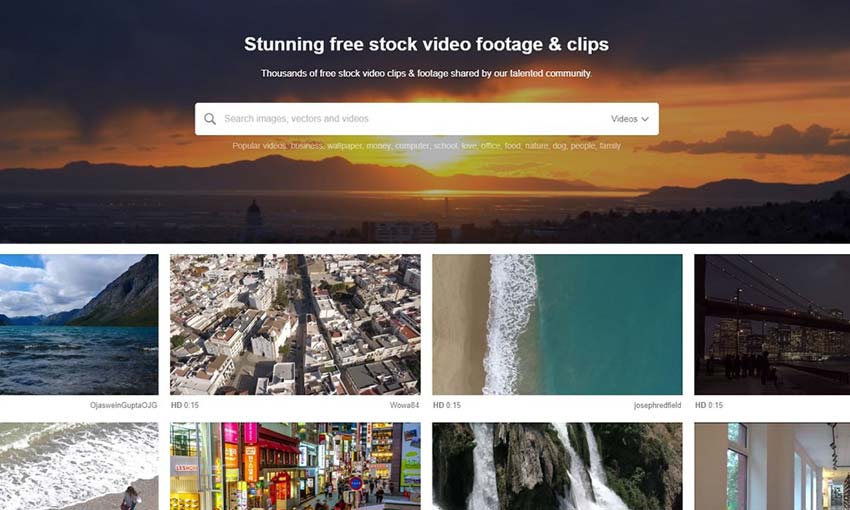 Pixabay is full of diversity, and that's no exception in their video section. You can sort by effects, categories, resolution, or tags. Many videos on Pixabay are focused around pretty aesthetics, so try it out if you need eye-catching footage. The license here is very unrestrictive.
ISO Republic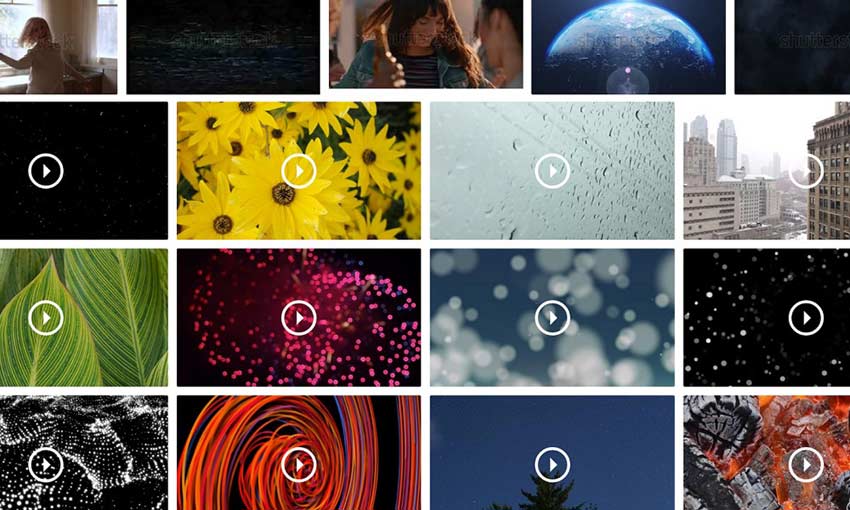 If you're looking for gorgeous CC0-licensed stock footage, ISO Republic is the first place to check. There's not a ton here, but what exists would make a great addition to your project. You'll love these videos. As a bonus, there is plenty of outstanding free stock photography here as well.
Coverr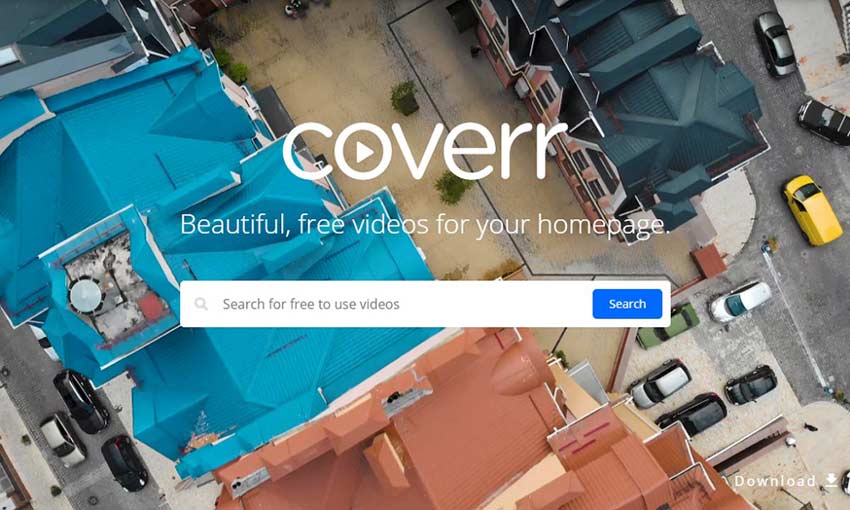 Coverr was created just for web designers who need a full screen hero video for their homepage. There's plenty of exceptional, well-sorted footage to look through, all free to use and optimized for your website.
Life of Vids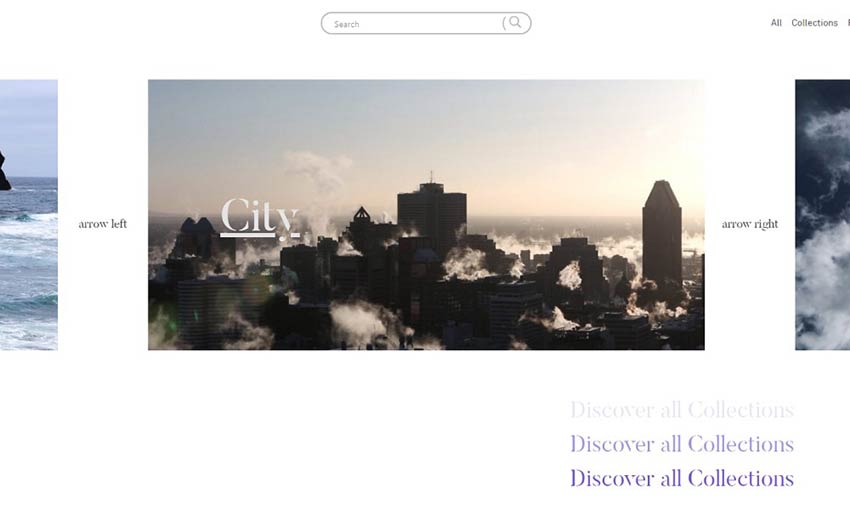 There's so many HD and 4K videos to choose from here. Get lost in the collections of vivid nature- and people-focused imagery. There are absolutely no restrictions except for a 10-video redistribution limit.
SplitShire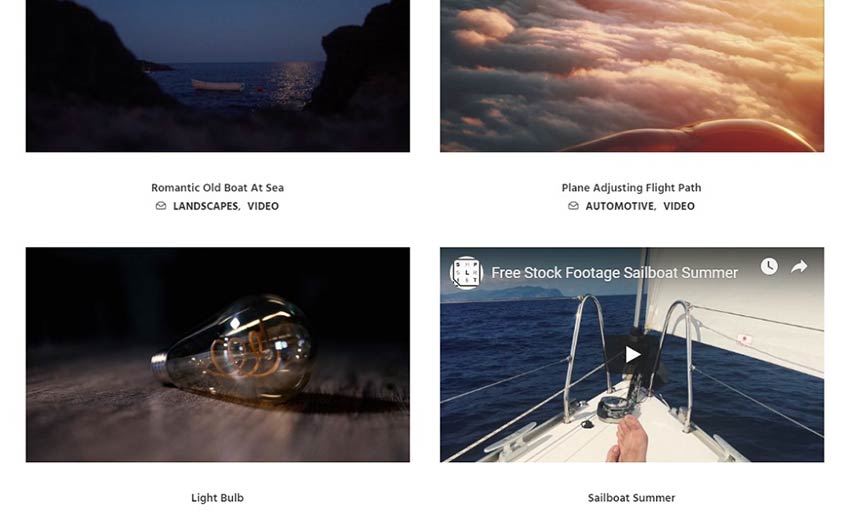 Looking for stunning landscape videos to beautify your video or website? Take a look through SplitShire's collection and see if they have what you need. Though SplitShire is a stock photography website, they've branched out into footage and are doing awesome at it.
Videvo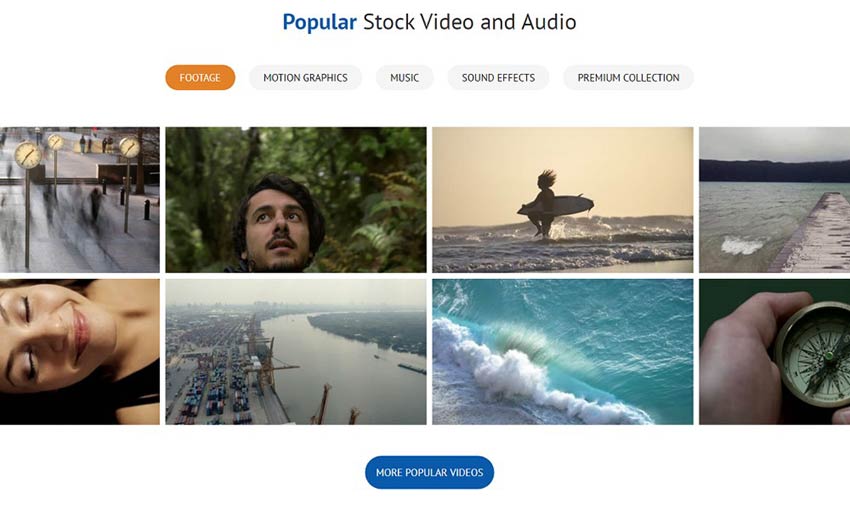 With nearly 8,000 videos and more being added every day, Videvo is a great place to start in your hunt for the perfect clip. Sort by popular or recent, or check out the tags and the incredibly helpful "similar clips" on each entry. There's a lot of licenses, so make sure to check out Licensing 101 before you download.
Videezy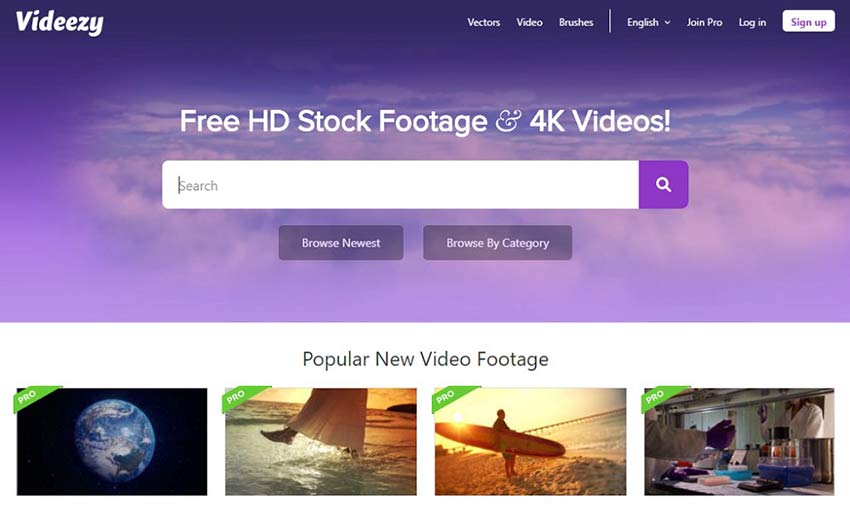 Stock footage, animation, After Effects templates, and plenty of nature videography in 4K and HD are waiting to be found on Videezy. Some licenses allow commercial use while others require credit, so check the licensing page before you grab up these great free videos.
Free Videos for Your Projects
There are many places to find free stock videos on the internet, and we've just scratched the surface. If you need footage, one of these 10 choice collections should have what you need. Supplement your full videos, or include them in your website designs.
Just make sure you always check the site license before you download free videos. Most of these are totally free for use, but some may only be used commercially or with other stipulations. Check for a CC0 license or read the terms carefully.
If everything seems right, then you're good to start downloading some beautiful stock videos.
https://www.primarytech.com/wp-content/uploads/2013/04/PrimaryTechnologies-Logo-new1-300x144.png
0
0
admin
https://www.primarytech.com/wp-content/uploads/2013/04/PrimaryTechnologies-Logo-new1-300x144.png
admin
2019-09-09 17:30:02
2019-09-09 17:30:02
The Best Free Stock Video Sites