Original Source: http://feedproxy.google.com/~r/CreativeBloq/~3/PO4IF2JXRSQ/best-black-friday-deals-2018
Black Friday 2018 is coming around again fast. It's a fantastic time for designers and artists to make massive savings on creative hardware, software and resources – but the sheer volume of Black Friday deals on offer, and the speed at which they come and go, can be utterly overwhelming.
That's why we'll be curating the very best Black Friday deals in 2018 for designers, artists and creatives right here – so bookmark this page and check back in closer to the time.
In the meantime, there are a few things you can do now to make sure you're ready to bag a bargain in November. From the dates you need in your diary through to pro tips on how to get the best Black Friday deals as a designer, artist or creative, here's everything you need to know about Black Friday 2018…
When is Black Friday 2018?
This year, Black Friday falls on 23 November 2018, with Cyber Monday following on the 26 November. Always held the day after Thanksgiving, Black Friday marks the unofficial beginning of the Christmas shopping season. 
Traditionally Black Friday was a one-day brick-and-mortar juggernaut of sales, with Cyber Monday later conceived by savvy marketeers to extend the sales period online. These days, Black Friday is of course a huge online event as well. 
In the last few years, the spending bonanza has morphed into a 'Black November', with many major retailers leaking decent money-saving deals throughout the month. Amazon, for example, officially opened its Black Friday Deals Store on the 17 November in 2017, a week before Black Friday started. We also saw plenty of deals creeping through before that – and a lot of rock-bottom deals in the days after Cyber Monday, too. 
So make sure you check back into this page from early November to see what's on offer.
Black Friday: where to find the biggest savings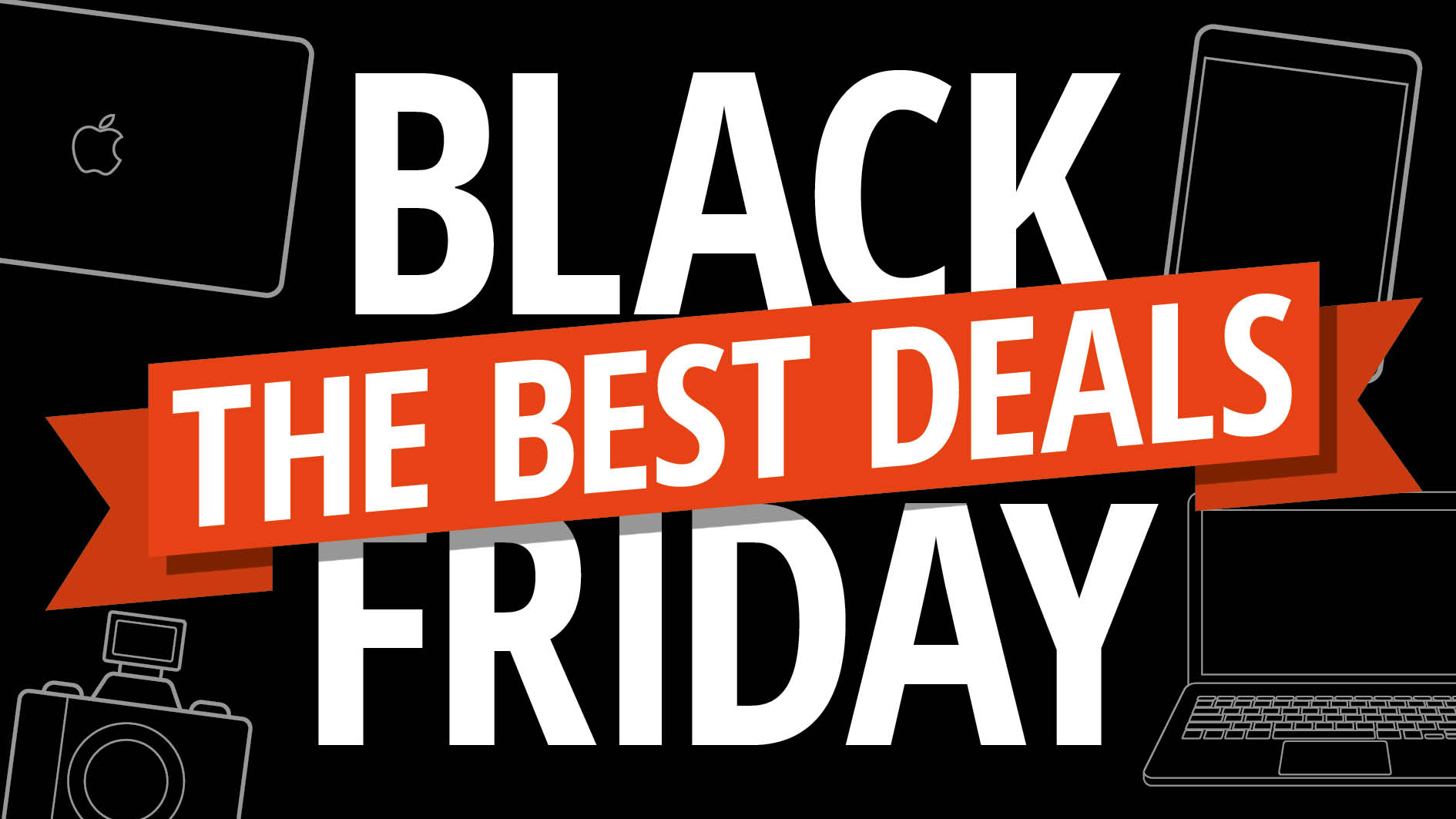 So where to look for real bargains? Well, the best Black Friday deals on creative hardware and software tend to come from third-party retailers – rather than directly from manufacturers like Apple or Wacom. That said, Microsoft slashed the cost of its Surface family of tablets for Black Friday 2017, and we saw big tech bargains on the Dell website too.
Some of the biggest savings last year across the board, however, came from Amazon and eBay. Certainly this is where you need to be if you're in the market for a new drawing tablet – and there were fantastic bargains to be found on desktops, laptops, 4K monitors, computer mice, keyboards and more.
Whether you're interested in perusing Black Friday deals directly on the websites of the most reputable retailers, sign-up for early Black Friday alerts or do some early product research, here are the links you need… 
Black Friday deals 2018: retail links
US: Black Friday retail links
Amazon | eBay | Newegg | Jet Black | Microsoft | Dell | Walmart | B&H Photo | GameStop | Toys R Us
UK: Black Friday retail links
Amazon | eBay | Microsoft | Dell |  Very.co.uk | John Lewis | Currys | Argos | Tesco | AO.com | Carphone Warehouse | Mobiles.co.uk | ASOS
How to get the best Black Friday deals in 2018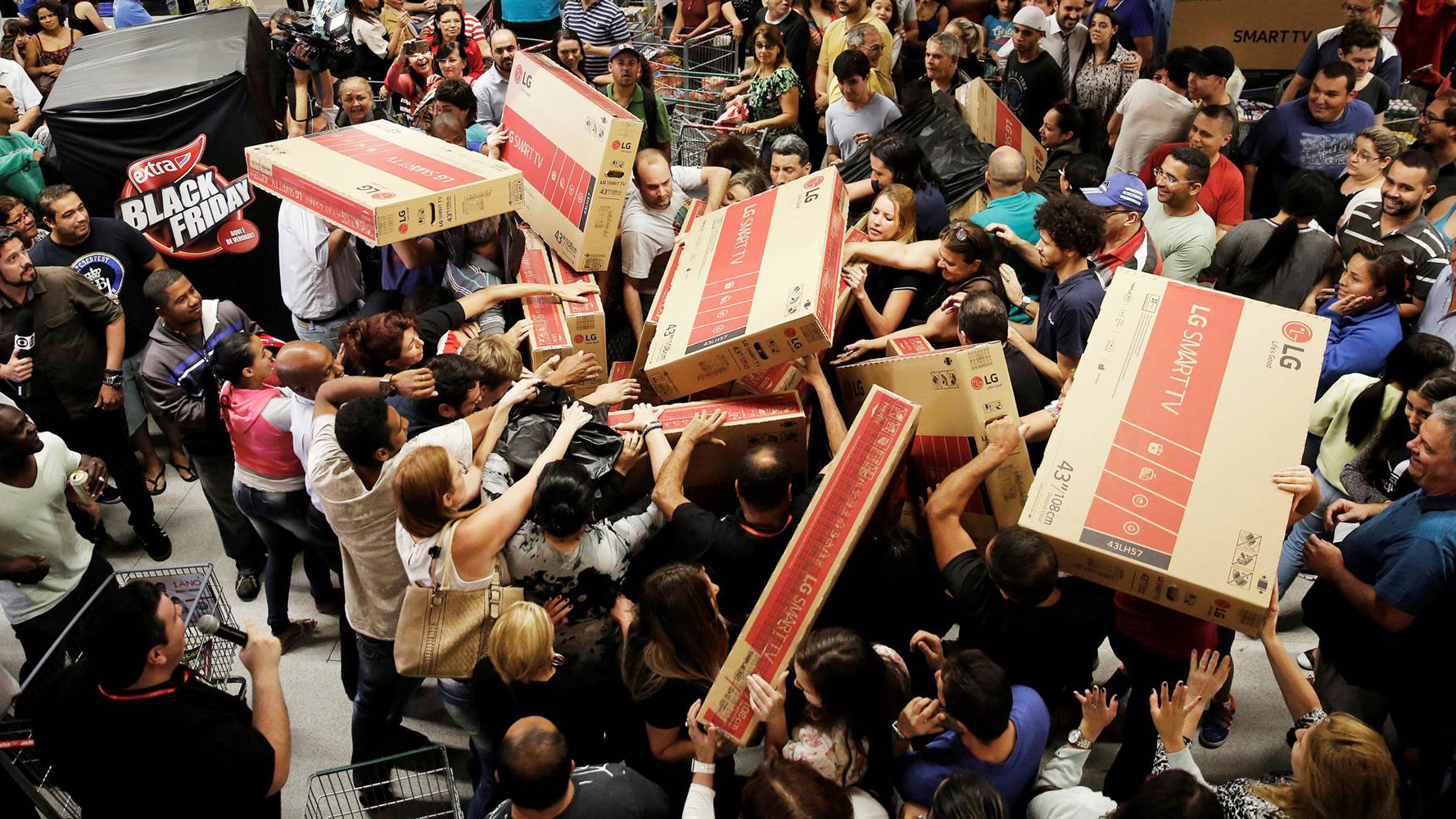 We'll be curating the very best Black Friday deals for creatives right here again this year, so bookmark this page and keep checking back in November. But there are some other pro tips you can follow for bagging big Black Friday bargains, too.
01. Do your research
The best way to avoid getting a bad deal is to do your research first. You need to be knowledgeable about the product – and its normal retail price. 
Draw up a list of items you might like to purchase over Black Friday, read the reviews, research the best manufacturers, and make sure you know the difference between a good and bad version of that product.
02. Compare prices
It's always a good idea to compare prices, so use price-comparison internet shopping sites like PriceGrabber.com for insight where you're looking at product prices. 
03. Check the extras
And make sure you check the specs: are you looking at a low or high-specced product for this price? Does it come with accessories? What about post and packaging charges?
04. Consider payment options
Another tip is to think about how you're paying. While we don't suggest racking up huge credit cards bills with big interest rates, many credit cards do offer benefits like free warranties, return protection and sale price protection – which are worth bearing in mind. 
05. Get an Amazon Prime subscription
Prime users (including all those on a free trial) are offered an exclusive 30-minute early access period to all Amazon Lightning Deals. If you don't already have one, an Amazon Prime subscription will set you back £79/$99 per year. 
06. Know the best days to buy
Adobe has crunched the numbers to put together a handy guide revealing the best days to buy different products, and also which products are more likely to run out on which days.
Apparently, Thanksgiving is the best time to grab a bargain on computers – you're likely to save 16 per cent, on average – but it's also the day popular tablets and televisions are most likely to be out of stock.
Black Friday, meanwhile, is the best day to save on tablets and televisions (on average 24 per cent), with computers most likely to be out of stock. 
Today's best deals on the best creative kit
Can't hang on until Black Friday to pick up a hot deal? No problem. There are plenty of fantastic bargains to be found on creative hardware, software and resources right now. 
We're tracking the months' best deals in the following articles, and you can scroll down for the day's best deals on our favourite creative products…
The best Macbook and Macbook Pro deals The best Microsoft Surface dealsThe best Dell XPS dealsThe best cheap laptop dealsThe best Wacom tablet dealsThe best Adobe deals30 books every graphic designer should read
Related articles:
The best laptop deals for designersThe best Macbook and MacBook Pro dealsThe best Wacom tablet deals

https://www.primarytech.com/wp-content/uploads/2013/04/PrimaryTechnologies-Logo-new1-300x144.png
0
0
admin
https://www.primarytech.com/wp-content/uploads/2013/04/PrimaryTechnologies-Logo-new1-300x144.png
admin
2018-09-26 21:00:11
2018-09-26 21:00:11
The best Black Friday deals 2018: how to grab a bargain this year