Original Source: http://feedproxy.google.com/~r/CreativeBloq/~3/Z_yISaVZyHw/adobe-announces-all-new-video-editing-app
Today creative software giant Adobe reveals the latest iteration of its Creative Could service. As you would expect, some of the company's most popular apps have seen some significant updates, but the big news about town is Adobe's all-new, video editing app Project Rush.
6 best laptops for video editing 2018
Video dominates the internet – you know that, we know that, Adobe knows that, which is why its been busy working behind the scenes to develop a new tool that reimagines how we create and share online video. 
The Adobe blog describes Project Rush as "the first all-in-one, cross-device video editing app that makes creating and sharing online content easier than ever'. The integrated desktop and mobile solution means the days of not being near your PC no longer means you can't make video edits – your smartphone will now give you the access you need, providing simplified editing, colour, audio, and titling at your fingertips. 
Not only does Project Rush harness the power of Adobe's Premiere Pro and After Effects, it also features a direct sharing functionality – optimised across all channels – which makes it possible to share content on social media even faster.
While there's no official release date for Project Rush at present, Adobe will be sneak previewing the software at VidCon US, the conference for those who love and make online video, in the next couple of days. In the meantime, if you can't wait to get your hands on Project Rush, you can apply for the beta and then let Adobe know what you think. 
We're impressed with what we've seen of Project Rush so far, and keen to get our hands on the new software, so watch this space for updates and reviews.  
Below are more details of some of the other apps affected by the latest CC update. Want to sign up? Make sure you check out these top Adobe deals first. 
Adobe Spark Post for Android (Beta)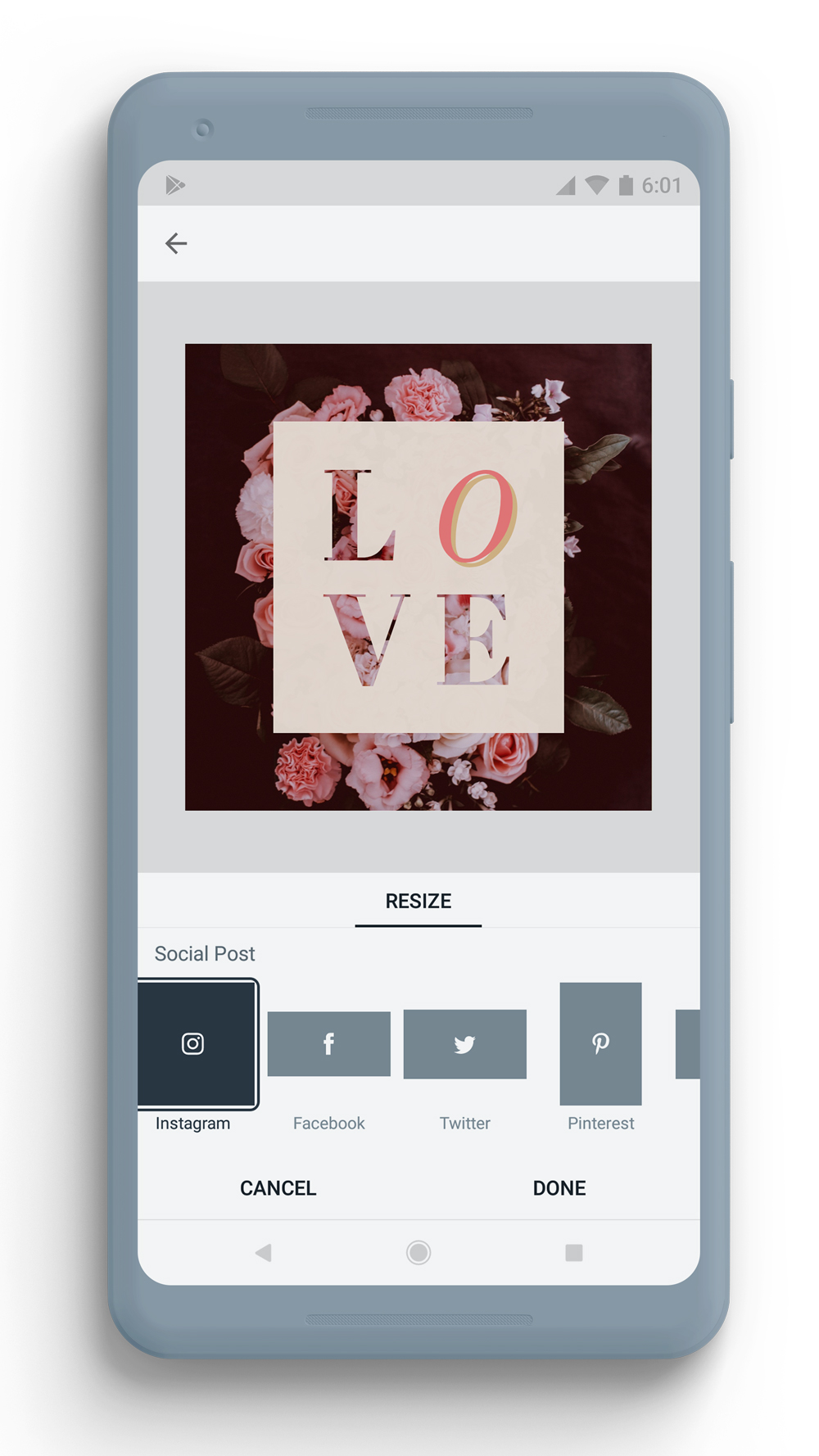 Adobe Spark Post is now available to Android users too!
Adobe Spark Post is a free online social media graphic design software that enables you to add text, apply filters, resize, crop, and rotate photos. Adobe Spark Post was previously available on iOS devices and the web, but Android users will be pleased to learn that, as of today, they can finally join in the party. 
Lightroom CC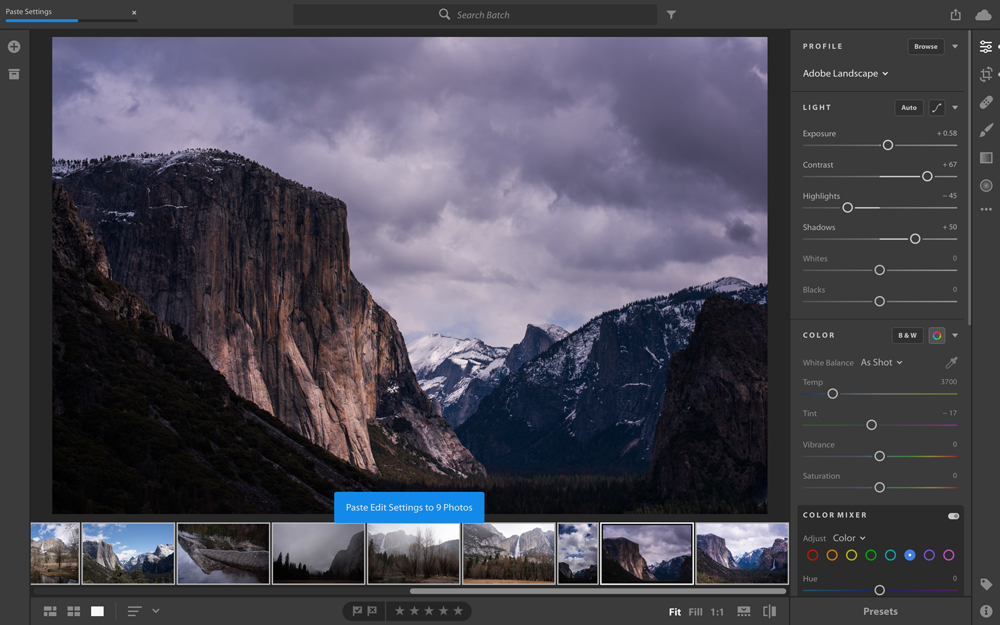 This latest release of Lightroom CC includes additional new features to both the desktop and mobile apps
The latest iteration of Adobe's image manipulation software Lightroom CC will be able to synchronise both presets and profiles, including custom-created presets, and third-party presets and profiles between Lightroom CC for Windows, Macintosh, iOS, Android, ChromeOS, as well as on the web. 
This gives users access to any preset purchased on any device, enabling photo editing anywhere and everywhere. This release also includes additional new features in the Windows and Mac desktop apps and iOS and Android mobile apps, two new Technology Previews, and an update to Lightroom Classic.
Adobe XD
Following the Adobe XD May release, including the launch of the free XD CC Starter plan, Adobe is updating the platform with Overlays and Fixed Elements (see video above); improvements to viewing, interacting and collaborating with shared prototypes and Design Specs; a new math calculations feature; and design feature enhancements.
Read more:
Edit videos with Adobe Premiere Pro CC95 top Photoshop tutorialsThe 60 best free Photoshop brushes

https://www.primarytech.com/wp-content/uploads/2013/04/PrimaryTechnologies-Logo-new1-300x144.png
0
0
admin
https://www.primarytech.com/wp-content/uploads/2013/04/PrimaryTechnologies-Logo-new1-300x144.png
admin
2018-08-03 00:50:58
2018-08-03 00:50:58
Project Rush: Adobe announces all-new video editing app