Original Source: https://www.sitepoint.com/content-code-career-transition/?utm_source=rss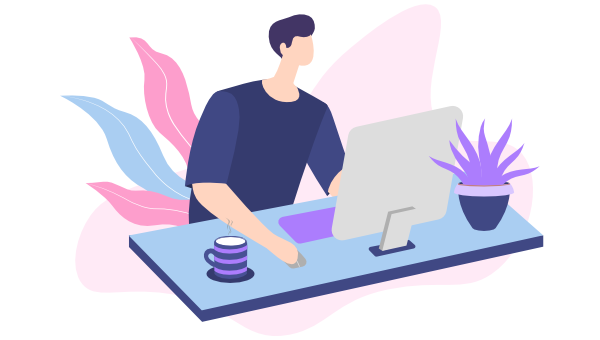 As Aaron Osteraas can tell you, the path between discovering what you want to do for a living and actually doing it is rarely linear.
Now a Software Engineer at Tigerspike, a digital services company headquartered in Sydney, Aaron's journey toward becoming a developer began when he was in high school, yet it wasn't until his early 30s that he obtained his first full-time development job. The years in between were filled with starts and stops, challenges and successes, and a whole lot of tinkering.
"I was always tinkering with the family computer, which was mostly, 'oh god I've broken it how do I fix it before I get in trouble,'" Aaron said of his technical beginnings. He had an appetite for building and modifying hardware, which he attributes to the joy that comes from doing something with your hands. He'd collect spare hardware, buy and sell parts, and at times resort to scrounging and trading. "There were computer parts strewn everywhere," he said.
But by the time he graduated high school, Aaron had checked out academically. He wasn't confident his grades were good enough for university, so he enrolled in TAFE, Australia's largest vocational training provider, and spent six months learning XML before realizing that "making mobile websites for 2004's best mobile phones in XML was pretty damn far from my idea of a good time."
So he dropped out of TAFE and eventually found himself working in the world of content, where he stayed for seven years. Though he worked his way up to a managerial and editorial role for a handful of companies within the technical realm, Aaron found himself consistently unsatisfied.
I had this itch to solve technical problems, and working in content, I wasn't able to scratch it. That's what a lot of programming is, problem-solving. And it's not that this is unique to programming, it's just the type of problems – and solutions to them – are more enjoyable to me.
Back to School
During his long stretch in content, Aaron maintained enough of an interest in tinkering and programming to eventually enroll in a Software Engineering degree program.
I took one subject to start off, as I felt I needed to validate two things: one, that I could learn to study again, and two, that I would enjoy it.
Aaron found the validation he was after, but it wasn't until a few years later, when he learned his company had been acquired and his job was on the line, that he decided to leave content behind and commit fully to becoming a developer. Knowing he could be let go in as little as a week, Aaron enrolled at RMIT University full-time to pursue a degree in Software Engineering.
Aaron was finally where he belonged, but it wasn't easy.
There was a lot of frustration. I found certain languages, concepts, and themes difficult to grasp, and others came with remarkable ease. So when you're going from, 'How easy and fun is this!' to swearing at the computer asking why something isn't working, it can be emotionally turbulent.
In conjunction with the difficult subject matter was the overwhelming amount of career paths to choose from.
The world of programming is outrageously broad, there are innumerable paths you can take, and there's temptation to try and take them all because everyone loves the new shiny thing.
The more career paths he discovered, the less sure of himself he grew.
The post How Aaron Osteraas Made the Content to Code Career Transition appeared first on SitePoint.
https://www.primarytech.com/wp-content/uploads/2013/04/PrimaryTechnologies-Logo-new1-300x144.png
0
0
admin
https://www.primarytech.com/wp-content/uploads/2013/04/PrimaryTechnologies-Logo-new1-300x144.png
admin
2020-03-27 15:30:03
2020-03-27 15:30:03
How Aaron Osteraas Made the Content to Code Career Transition