Original Source: http://feedproxy.google.com/~r/CreativeBloq/~3/t3h9H8uAL9g/harry-styles-dykwya-site
Do You Know Who You Are? Well – do you? If not, there's only one place you should be heading, and that is Harry Styles' new website. Type your name in, and you'll get a personalised message from the 1D teenybopper heartthrob turned flamboyant soloist (or perhaps his marketing team). The message is rounded off with TPWK ('Treat people with kindness' – one of Styles' trademark phrases), Love H (Harry).
You can see some of the Creative Bloq team's messages below. We think they're very accurate, although one of our freelancers got 'You're a bit needy, but it's OK', which he was less pleased with. He declined to screengrab.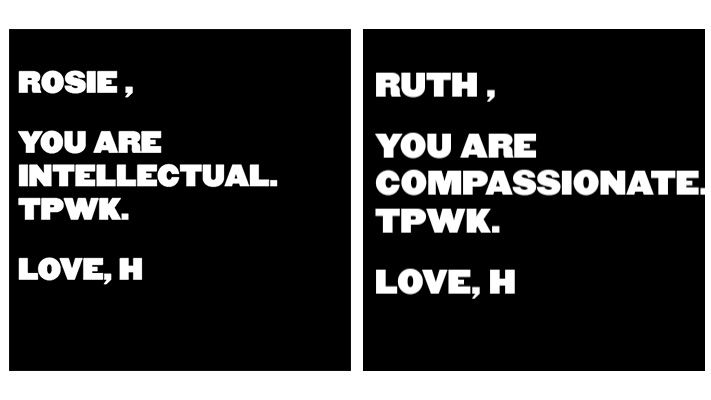 Visit the site yourself for your own personalised message, and find out a deep truth about yourself that you never knew. 
The site is entitled DYKWYA (Do You Know Who You Are? – HS sure loves an acronym), and speculation is raging amongst fans that it's a sign a new album is about to drop. It forms part of a wider campaign that began with some cryptic billboard advertising – a number of signs bearing the message 'Do You Know Who You Are? TPWK' began popping up. 
There was also this thought-provoking Tweet. 
So while we're partly writing this because it's Friday and it's a bit of fun, the campaign is actually pretty smart. The absence of overt branding, coupled with a drip-feed of cryptic information is a great promotional strategy that makes the most of the truly fanatical nature of Styles' fans. (Rosie would like to point out that she does not know enough about Harry Styles to say whether or not she's a fan. But that's probably because she's just so intellectual.)
Read more: 
VW 'fixes' iconic Beatles album coverLife comes at you fast with these hilarious Spotify adsThe surprising story behind the Joker logo

https://www.primarytech.com/wp-content/uploads/2013/04/PrimaryTechnologies-Logo-new1-300x144.png
0
0
admin
https://www.primarytech.com/wp-content/uploads/2013/04/PrimaryTechnologies-Logo-new1-300x144.png
admin
2019-10-11 12:30:02
2019-10-11 12:30:02
Harry Styles' new site will give you a personalised compliment