Original Source: http://feedproxy.google.com/~r/1stwebdesigner/~3/VYTvtNy8n2M/
Icons are one of the must-have assets that every designer needs in their toolbox. They've become an essential part of crafting the perfect UI.
The trouble is that it can be difficult to find the right icon for the job. Sure, it may be the right object. But it may not be the right color or available in the size you need. That leads to having to settle for something that doesn't work as well as you'd like.
That's what makes IconShock 2.0 so unique. They've hand-crafted over 2 million icons – over 400 sets in all. Not only that, but they cover over 30 styles with almost all of them being pixel-perfect vectors. But that's just scratching the surface of what IconShock 2.0 can do.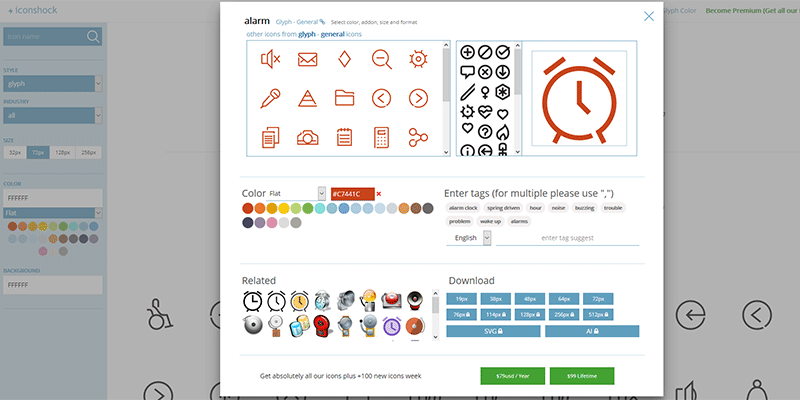 Customized to Fit Your Needs
It's one thing to simply download an icon file and then try to make it fit your project. It's quite another to download an icon that is customized to your exact specifications. Yet IconShock provides you with that very experience.
Using their web-based customization tool, you can pick an icon and make it your own. Choose the sizing and colors you want. You'll even get a list of related icons and the ability to search for others. From there, download a transparent PNG file. Premium members get even more options, like large sizes (up to 512px) and the ability to export to SVG or AI file formats. Plus, premium members get access to every single icon in the collection – with 100+ new ones added weekly.
As well as being able to choose and customize those particular icons your project requires, now, with IconShock 2.0, you can also download many of those icons in icon font format as well!
The whole process is quick, fun and really increases efficiency. The end result is getting exactly what you want – which ends up in a better project.
A True Variety of Icon Sets
IconShock 2.0 offers an incredible array of choices (2 million+ icons makes for a pretty good selection). Their icon sets cover multiple industries and, odds are, you're going to find the perfect fit for whatever you're working on.
Let's take a look at five of their most popular sets, each with hundreds of icons you can customize and download for free:
Flat Icons
IconShock 2.0's Flat Icons Bundle sports a clean, colorful style that will help you to create a standout UI. The soft color palette combined with geometric shapes will add a touch of class to any design project.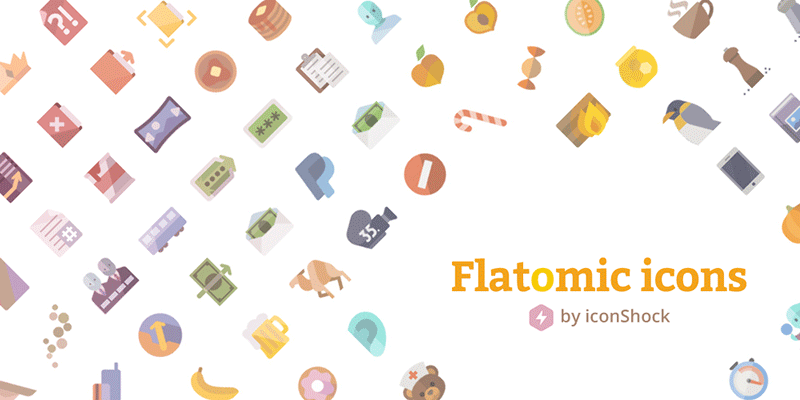 Glyph Icons
The Glyph Icons Bundle is made of up minimal outlined shapes. Perfect for when simplicity is a must.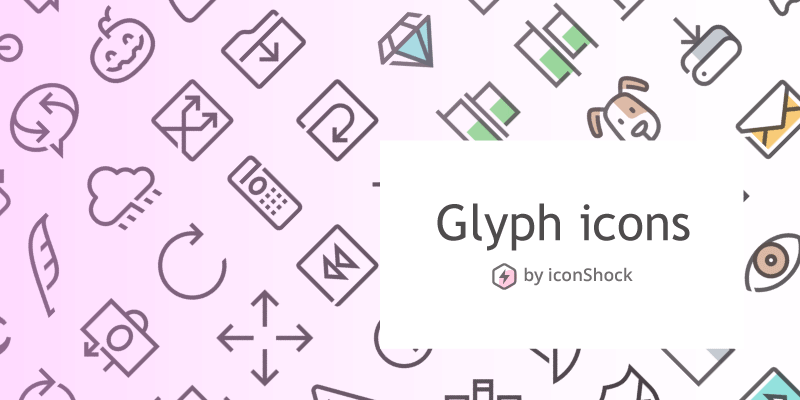 iPhone Icons
With the iPhone Icons Bundle, you'll find a set of solid monochrome icons based on the original iOS 6 designs. They were built with the original iPhone sizes in mind, but can be customized to match your needs.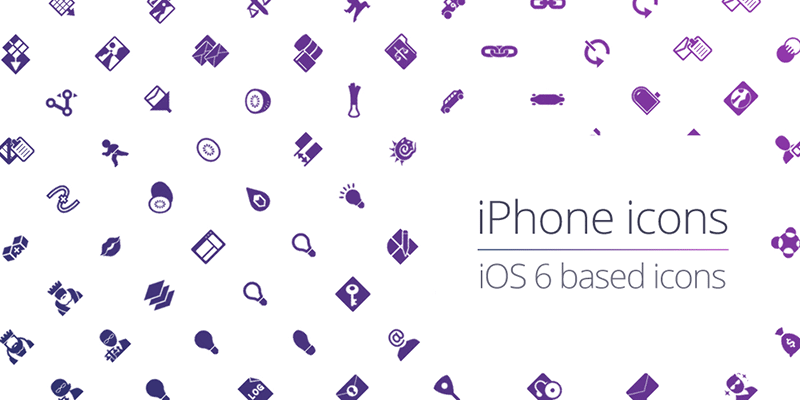 iOS Line Icons
If you're looking for truly minimal outline styling, the iOS Line Icons Bundle may be a great fit for you. They're conceptually accurate with iOS 7 and above.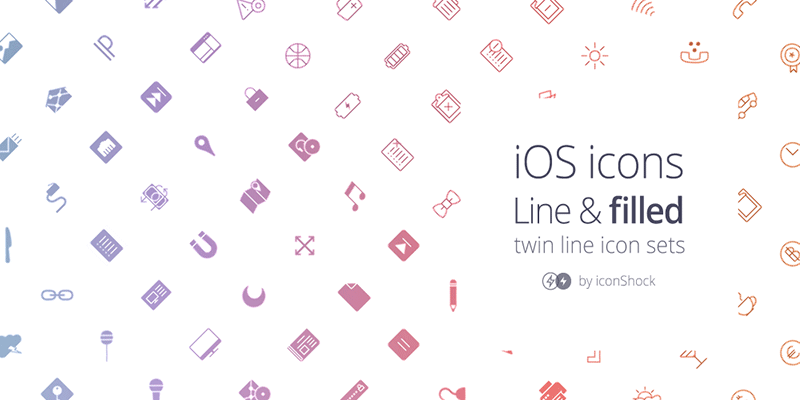 Material Design Icons
The Material Icons Bundle is a great choice when following Google's Material Design. Based on minimal glyph icons, but with Material's color palette added in for extra punch.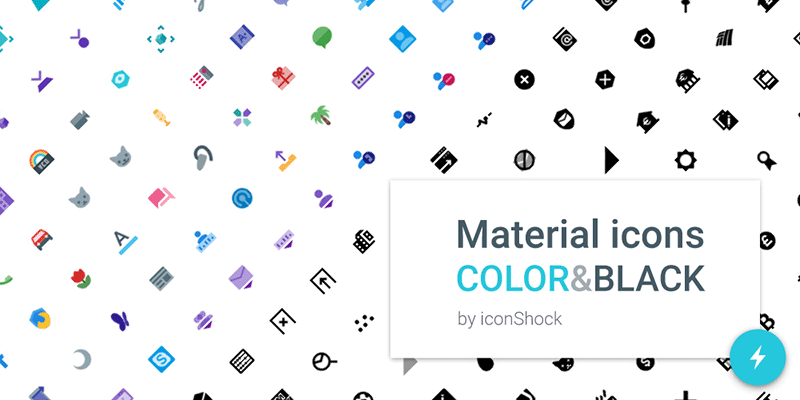 Icon Fonts
And, don't forget that all of the above icon sets are available to download in icon font as well. All perfect for quick integration into popular web frameworks like Bootstrap and Semantic.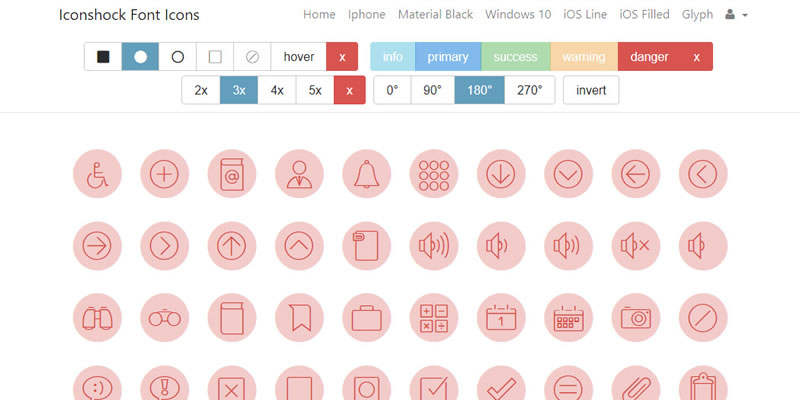 Looking for Something Else?
We've only begun digging into the vast icon library of IconShock 2.0. Take a look at their entire list of icon sets to see all that they have to offer.
Start Using IconShock 2.0 for Free
Now that you've seen the top-quality icons and game-changing tools of IconShock 2.0, it's time to add their collection to your design toolbox. You can start using these stellar icons for free. If you're looking for even more power, upgrade to a premium membership and take things to the next level.
https://www.primarytech.com/wp-content/uploads/2013/04/PrimaryTechnologies-Logo-new1-300x144.png
0
0
admin
https://www.primarytech.com/wp-content/uploads/2013/04/PrimaryTechnologies-Logo-new1-300x144.png
admin
2017-09-05 16:00:05
2017-09-05 16:00:05
Find the Perfect Icons with IconShock 2.0