Original Source: http://feedproxy.google.com/~r/1stwebdesigner/~3/I74DPI7gSEk/
When creating a business website, it's vital to have a design and layout that serves your content well. But this can feel like a monumental task if you don't have design skills yourself. That's why minimal HTML templates are so useful, of course. They save you time, and for just a small upfront investment, you can get a fantastic-looking site that suits your company for years to come.
Today, we've compiled twenty minimal HTML templates for creating effective business websites. The minimal design is key here: it means your content stands out and won't be lost in a sea of clutter.
UNLIMITED DOWNLOADS: Email, admin, landing page & website templates
Starting at only $16.50 per month!
DOWNLOAD NOW
Ocularus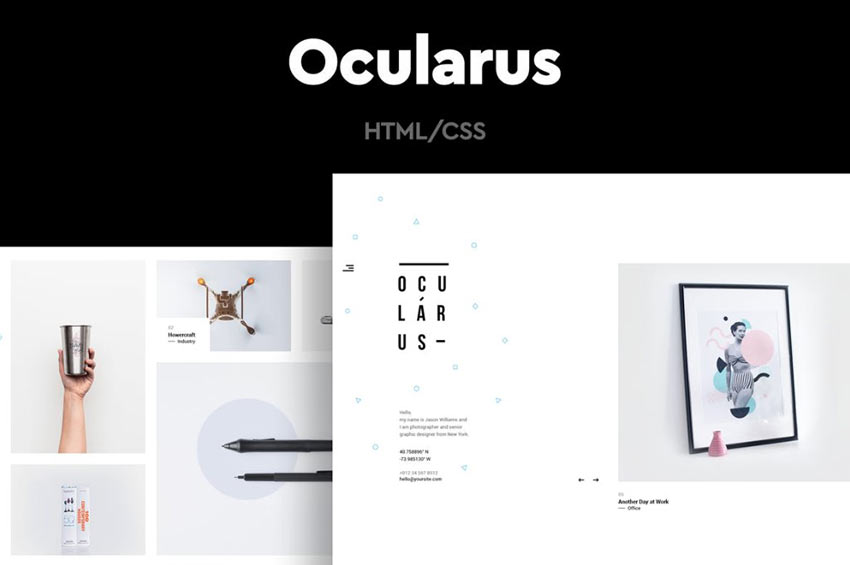 The Ocularus HTML template is easy on the eyes, mostly because there isn't a whole lot to look at. And that's a good thing. Its minimal design allows your content to shine.
Blossom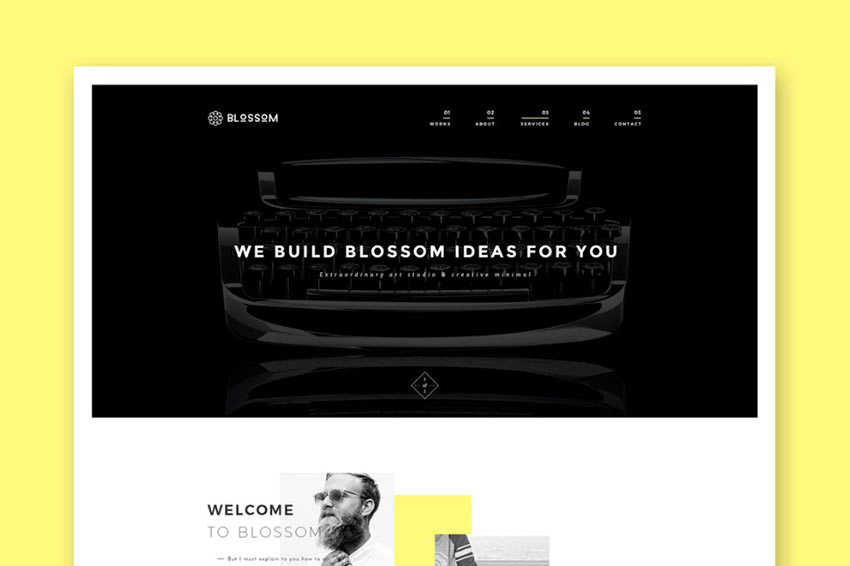 Another option is the Blossom template. This one offers a simple layout that you can use to create any type of company website you can imagine. Add images, add text with ease here.
Sora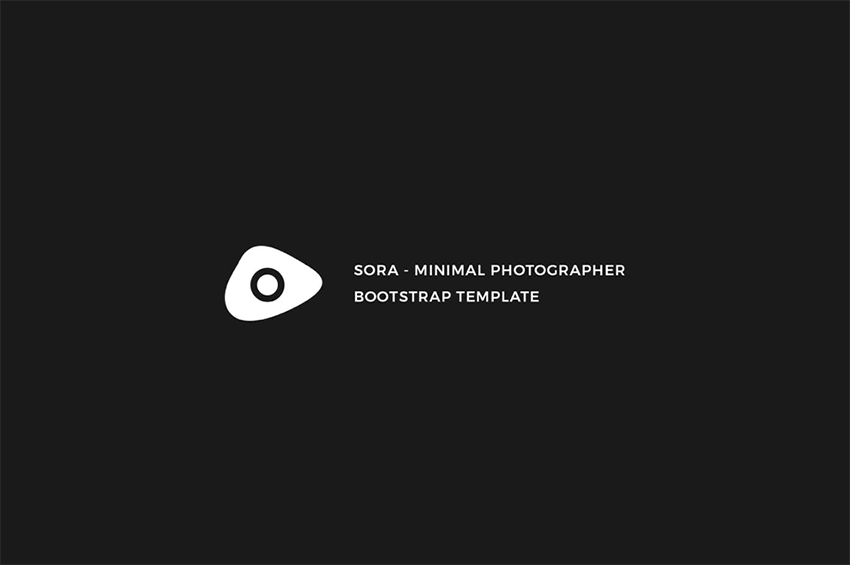 The Sora template is aimed at photographers and but could be used for any type of business with a graphical focus.
Krome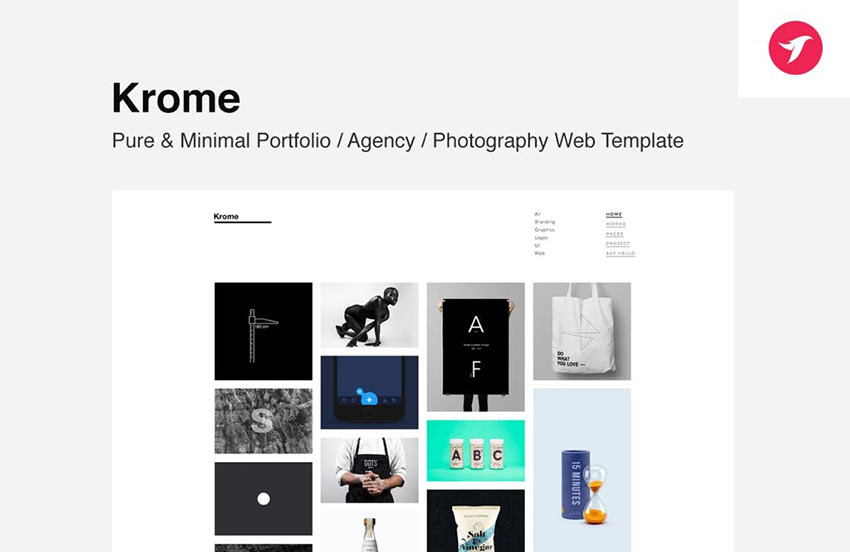 Krome is a fantastic template that is suitable for portfolios, agency websites, and more. It uses a grid-based layout for showcasing images in an eye-catching way.
Leto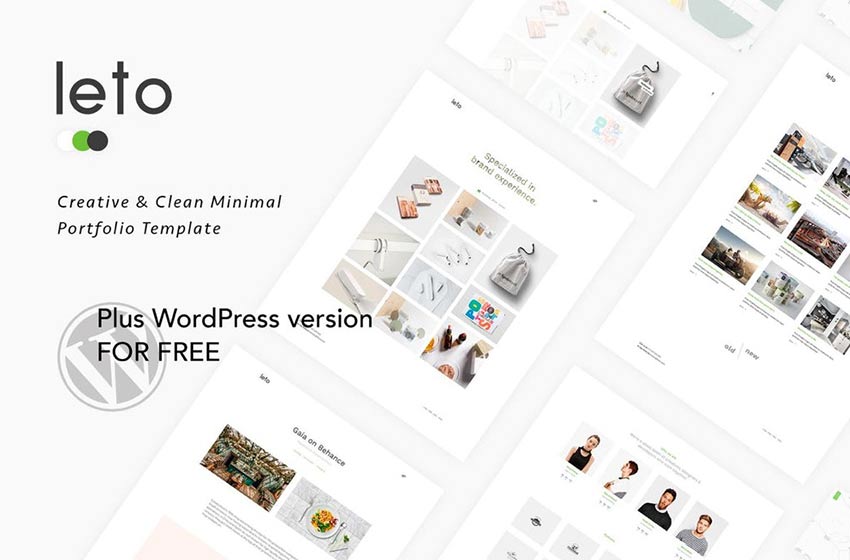 Leto is another minimal template that can be used for portfolios. Its grid-based design makes it easy to display graphics and images succinctly.
Minel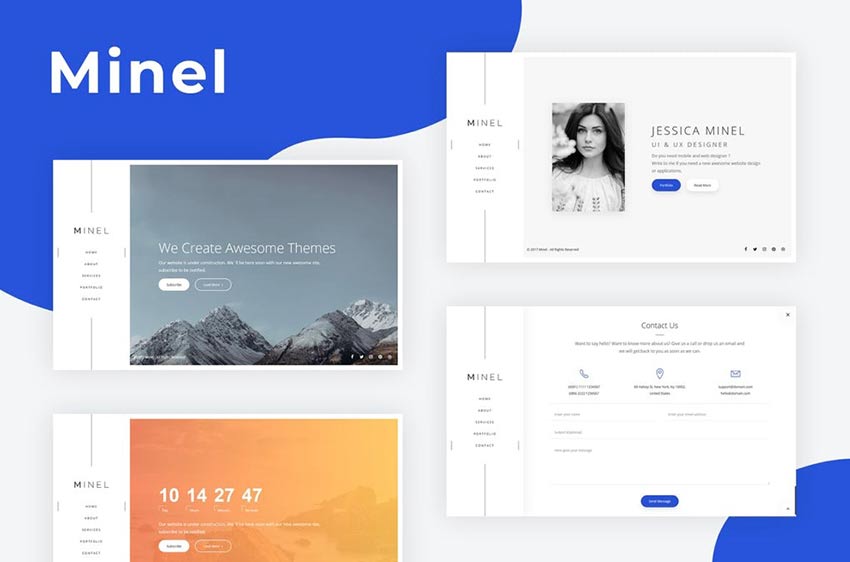 The Minel template could be customized for a wide range of businesses. It offers an interesting menu layout, call-to-action buttons, and compelling graphics.
Opium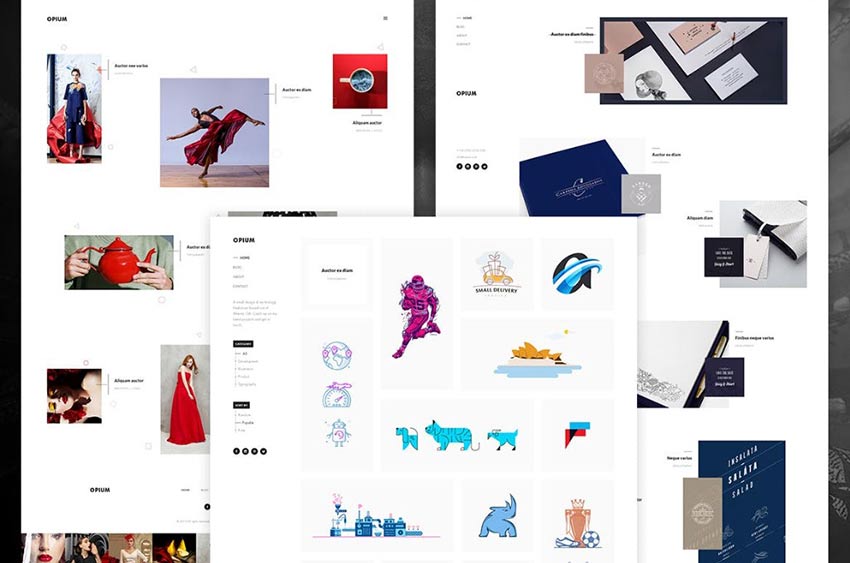 Opium is another HTML template that uses a minimal design to great effect. Enjoy the grid layout, and timeline page option to make for a unique "about us" page, and that's just for starters.
Minimalize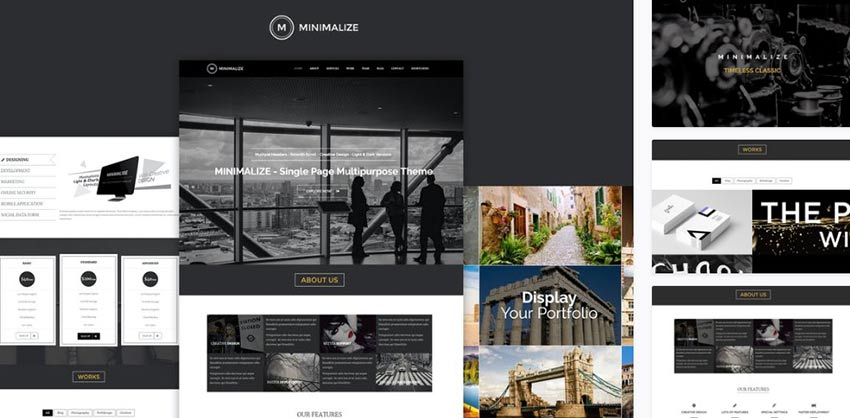 Minimalize is a lovely-to-look at HTML template that utilizes the one-page motif to create an engaging scrolling experience for your visitors.
Vinero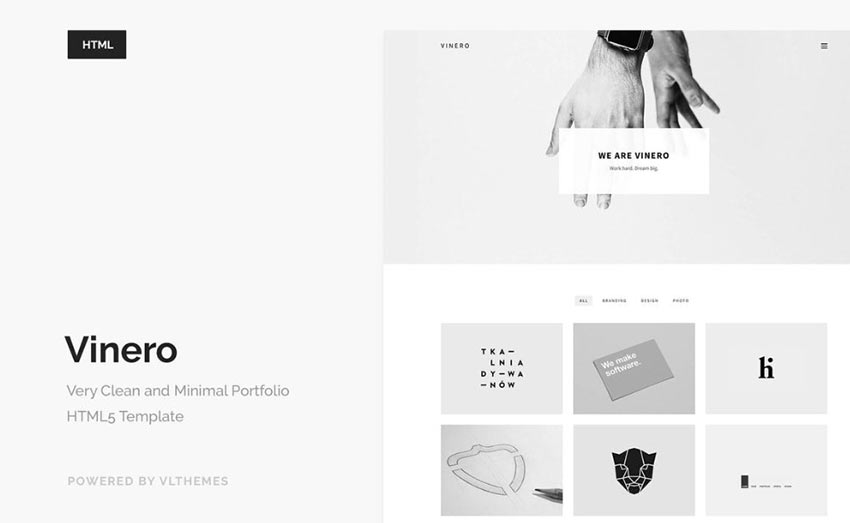 Vinero is another minimal theme, this time using a monochromatic color scheme, a grid-based layout, and an overall clean look that complements your content well.
Pisend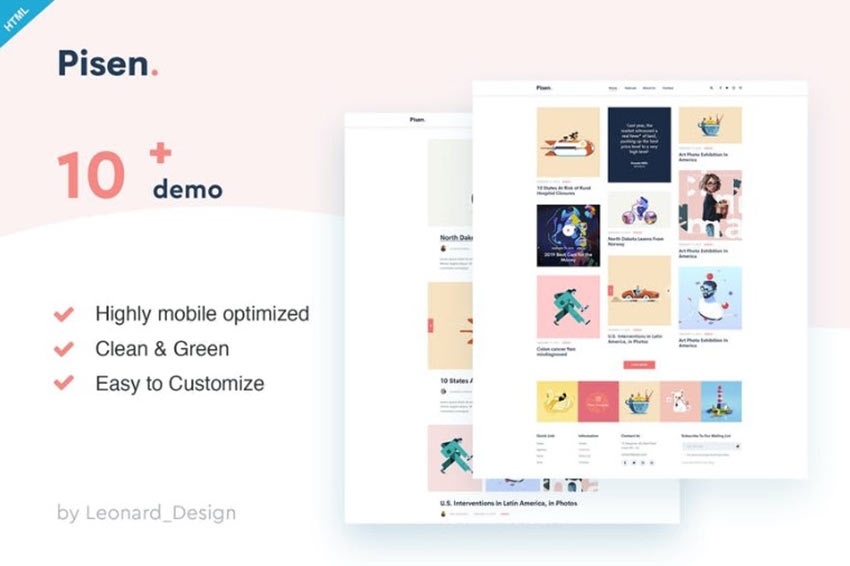 Another option is the Pisend HTML template. This one offers a minimal design, this time for blogs. It comes with 10 demos, too, so you can opt for one and get started with inserting your content immediately.
Origin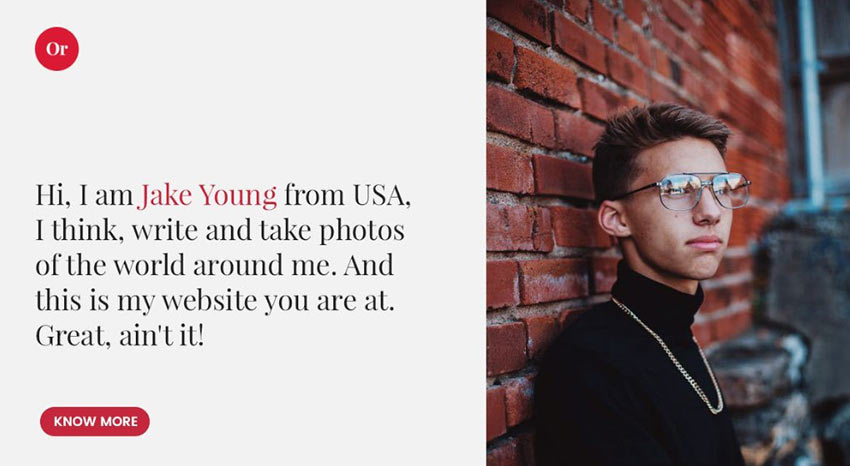 If you're looking for a portfolio HTML template, this minimal option is a good fit. Origin offers large text, large images, and easily identifiable call-to-action buttons that leave your visitors guided through an intuitive browsing experience.
Pekko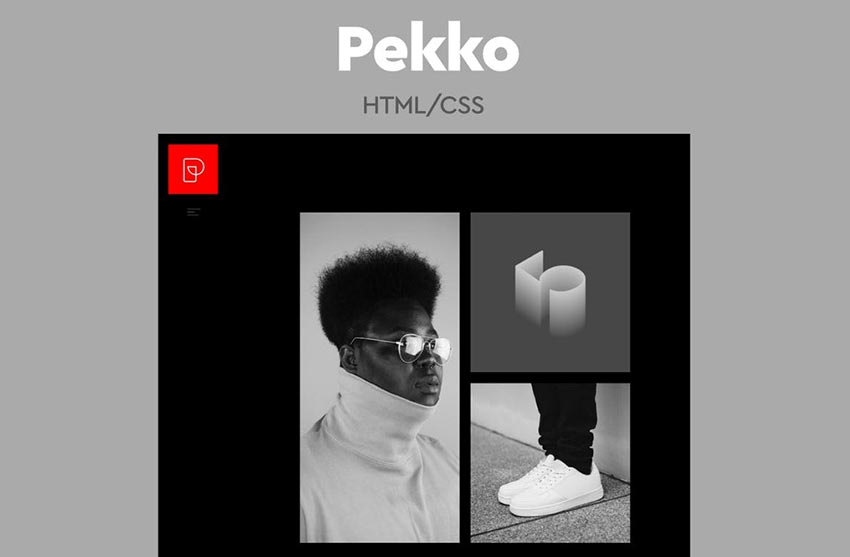 Pekko is another HTML template that is sure to catch the eye. Its monochrome design allows you to feature your best work front and center with zero distractions getting in the way.
Jestem
Jestem is a lovely minimal HTML template that can be used in a wide variety of ways from website to vCard to online resume. It's easy to set up for presenting your contact info, at the very least.
T-ONE
T-ONE offers a minimal design that gives you plenty of opportunity to showcase full-width images, compelling overlaid text, graphics, and CTAs.
Omnia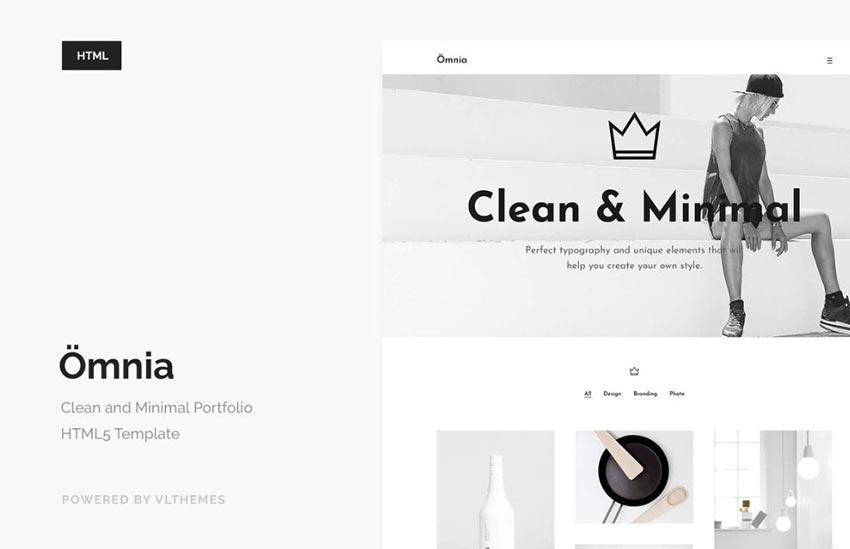 Omnia is a minimal HTML template that prioritizes whitespace above all else. And to dramatic effect, I might add. Customize with your own photography and you'll be impressed with the results.
Laboq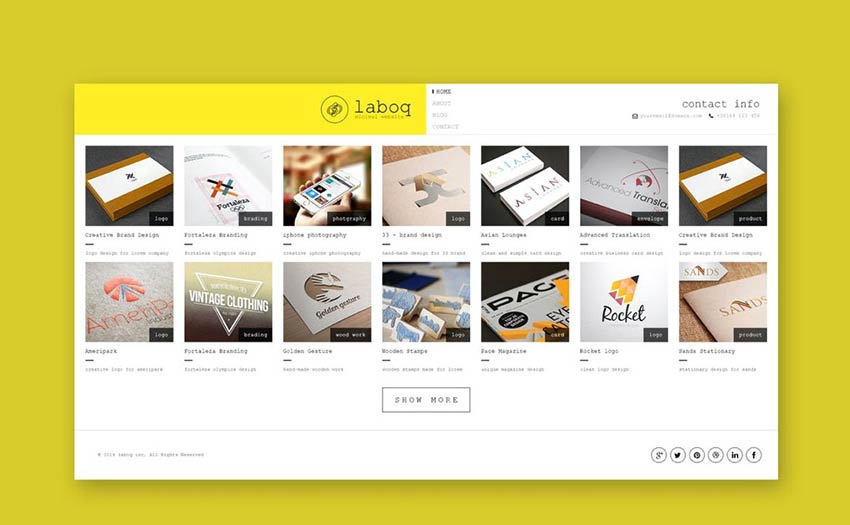 Another option is the Laboq template. This one could be customized to support a grid-based portfolio or even an online store.
Aether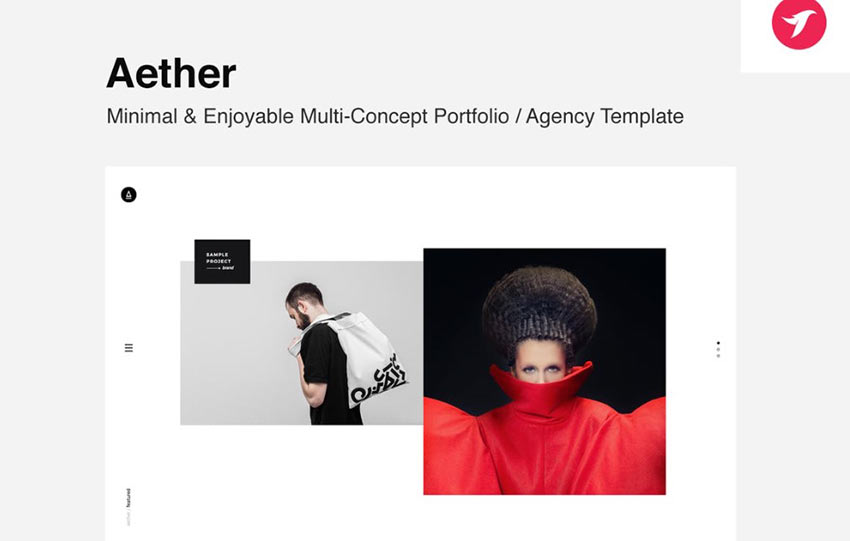 Or you may wish to consider Aether. This minimal HTML template is multipurpose and can be used for any type of site. However, it does have a penchant for agency and portfolio company websites.
Mimilism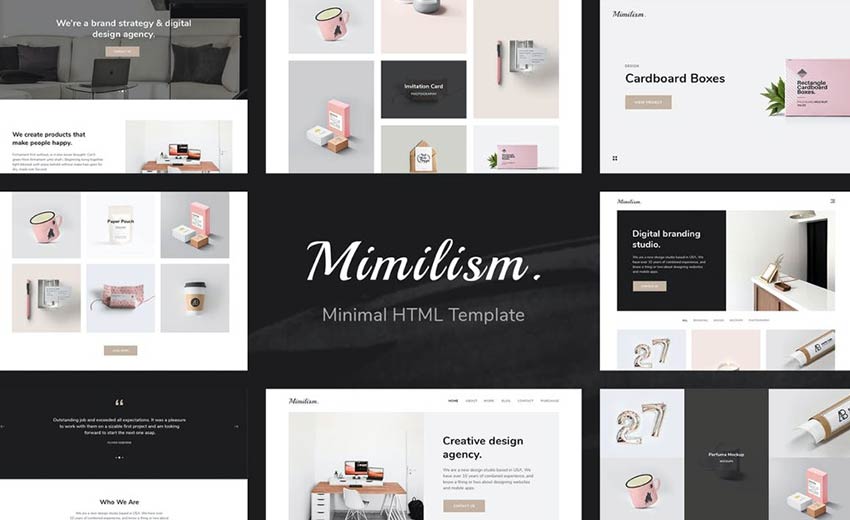 Mimilism offers a cohesive, grid-based design that makes it easy to display your best work or examples of your service in an appealing way. Customize, add buttons, and flavor text however you see fit. The fact remains, this template provides flexibility for creating the look you want.
Nubia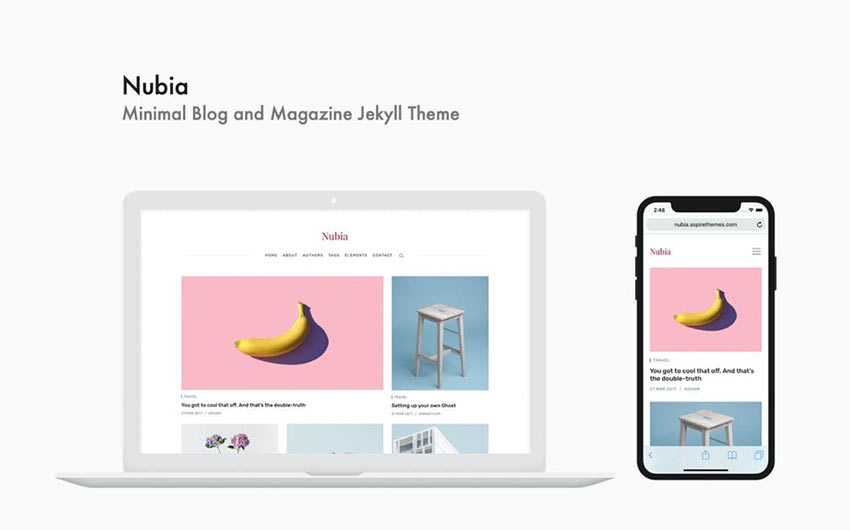 The Nubia HTML template really embraces minimalism in an eye-catching way. It has all the hallmarks: whitespace, grid-based layout, and a simple color scheme. But it presents content in such an appealing way that it looks like your site could be a magazine.
Keepsake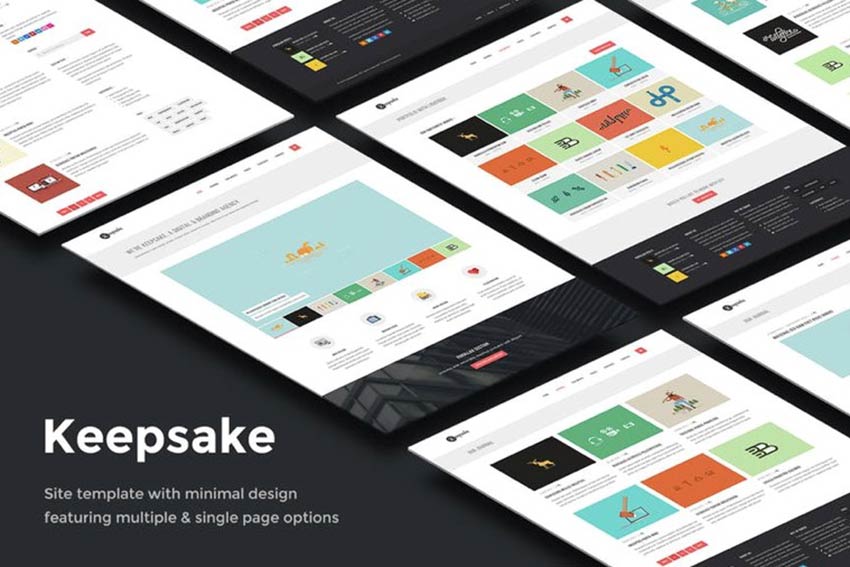 Last on our list is the Keepsake template. This one offers a minimal design with a grid layout that could serve a blog, portfolio, or service agency site well.
Set Up a Minimal HTML Template for Your Business
Now that you have twenty minimal HTML templates to choose from, you can hopefully get started with setting up your own business website quickly. So many of these offer demos as well, so you can import that data, add your own images and content and get rolling with launching your new site in a matter of hours. Which is pretty great if you ask us.
https://www.primarytech.com/wp-content/uploads/2013/04/PrimaryTechnologies-Logo-new1-300x144.png
0
0
admin
https://www.primarytech.com/wp-content/uploads/2013/04/PrimaryTechnologies-Logo-new1-300x144.png
admin
2020-05-20 22:30:05
2020-05-20 22:30:05
20 Minimal HTML Templates for Business Websites