Original Source: https://www.hongkiat.com/blog/productivity-mobile-apps/
Mobile phones, our ever-present companions, serve as vital tools in amplifying productivity through a myriad of apps crafted to simplify tasks and optimize time management. Whether you're a bustling professional or someone aiming to streamline personal responsibilities, the right app can be a game-changer for those perpetually engaged with their phones or always on the move.
In this post, you'll discover a curated selection of apps designed to elevate your efficiency. From tools that sharpen your focus during work to those that assist in document organization, expedite typing, or systematically manage tasks, our list encompasses them all. Explore these offerings and find the perfect fit to boost your daily productivity.
Syncplicity
Facilitates seamless file sharing and management across devices for large teams.
Syncplicity is a comprehensive file-sharing and management application designed to facilitate seamless control of files across various devices. It enables users to effortlessly transmit and share substantial documents, images, and other files with collaborators, regardless of the device they are using. Tailored to suit the needs of large teams,
Syncplicity ensures the continuous sharing of a vast array of files, thus making it an essential tool for collaborative efforts. It is compatible with iOS devices, Android devices, Windows, and can also be accessed through a web app.
Related: 15 Websites to Send Big Files Online
iOS
Android
Pomodoro Timer
Implements the Pomodoro technique for focused work and breaks.
Pomodoro is an effective app designed to facilitate the implementation of the Pomodoro technique. The underlying principle of this method is straightforward: users set a timer, typically for 25 minutes, to focus on work and then take a 3-5 minute break each time the timer rings. After the completion of four cycles, a longer break is scheduled.
This tool is compatible with the iPhone and iPad (iOS 7 and above), as well as the Mac platform.
iOS
Android
Simplenote
Versatile note-taking app with automatic backups and version control.
Simplenote, as its name implies, is designed to facilitate the seamless recording of thoughts, ideas, tasks, and shopping lists, all within a single app.
This versatile tool offers native applications for iOS, Android, Mac, Kindle, and also provides a Web app version to cater to various user preferences. One of its key features includes automatic backups and synchronization, ensuring that your data is always up-to-date across different devices.
In addition, Simplenote offers version control, allowing users to revisit previous versions of their notes without concern over unintended modifications. However, it is worth noting that as of now, the application lacks built-in encryption, a potential consideration for those concerned with data security.
Related: 10 Best Free Note Taking Apps
iOS
Android
Timeful
Enhances scheduling skills with personalized recommendations and integration with calendars.
Timeful offers an advanced level of scheduling assistance, designed to enhance organizational skills by learning individual habits and avoiding the risk of double booking appointments. By analyzing one's time management patterns, it provides personalized recommendations to promote punctuality and efficiency.
The app integrates smoothly with Google Calendar, Apple Calendar, and Microsoft Exchange, making it a convenient solution for iOS users.
iOS
Hours
Intuitive time-tracking app with intelligent notifications and project monitoring.
Hours, a time-tracking application compatible with iOS (requires iOS 8 or higher), presents your daily schedule in the form of an intuitive timeline. Each event within the schedule is equipped with an individual timer, enabling you to easily start and stop tracking with a simple tap. Recognizing that users may sometimes forget to activate the tracking, Hours provides intelligent notifications as reminders.
The app's capabilities extend to the monitoring of multiple projects, and it offers the functionality to generate comprehensive reports that can be conveniently sent via email.
Related: 15 Time Tracking Apps For Remote Workers
iOS
Android
Checkmark 2
Sophisticated reminder app with location-based and recurring reminders.
Checkmark is a reminder app designed to assist you in managing and tracking all your necessary tasks. It offers the unique capability to create reminders based on location, allowing you to set timers for reminders that are triggered when arriving at a specific place, or even to specify reminders based on a particular date and location.
Additionally, tasks can be organized by distance, and recurring reminders may be established on a daily, weekly, monthly, or customized schedule. The app provides the option to categorize your reminders into various sections, such as Home, Shopping, and Groceries, enabling an efficient way to sort and manage your reminders.
iOS
Asana
Comprehensive project management with task assignments and communication features.
Asana enables comprehensive project management by consolidating your team's planning and communication requirements. The platform allows users to create and assign tasks, establish deadlines, comment, and share files, thereby facilitating a streamlined workflow.
Through Asana, team members can effortlessly identify those responsible for specific tasks, monitor progress, exchange ideas and comments, and communicate efficiently with the entire team using either an iOS or Android smartphone.
Related: 10 Project Management Software for Remote Teams
iOS
Android
LastPass
Password manager with automatic login and form completion.
The LastPass password-managing app eliminates the need to manually manage logins and passwords by combining the functionalities of a strong password generator, password vault, and browser into one streamlined smartphone application.
Users can synchronize their password vaults across devices, allowing the LastPass browser to automatically complete forms and login details when navigating the internet and accessing various sites. This can be done through the in-app browser or popular browsers such as Safari or Chrome.
Related: 10 Free Desktop Password Generators
iOS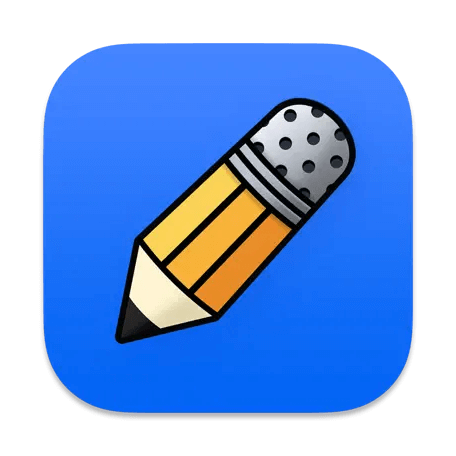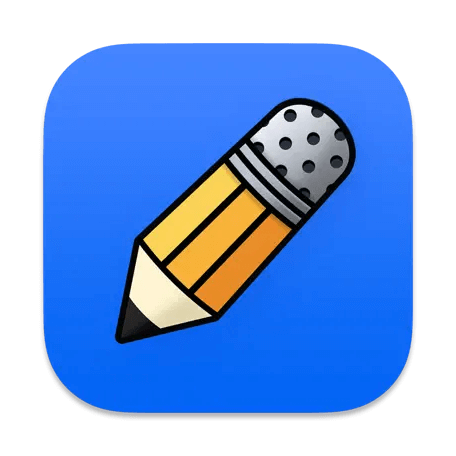 Notability
Note-taking app with multimedia integration and playback history.
Notability is a note-taking app available on iOS devices. It allows users to combine handwriting, photos, and typing in a single note to bring their projects to life. Users can annotate PDFs, make GIFs, and record lectures that sync with their notes. The app offers a wide range of writing tools, including various pen styles and colors.
Notability's unique feature is the ability to play back users' note-taking history, synced with an audio recording. It is widely used by students, professionals, and creatives for various purposes.
Related: 10 Tools to Help You Write Better Content
iOS
Paper
Immersive sketching app with natural gestures and creative prompts.
Paper by WeTransfer is an immersive sketching app designed for iPhone and iPad. With Paper's perfectly-tuned tools, users can sketch, collage, paint, and draw with ease. The app offers natural gestures to guide creativity without distracting menus.
Users can add multiple photos to a single page, create mood boards, and organize pages into beautiful journals. The Paper Store provides creative prompts, guides, and daily activities to inspire users. A subscription to Paper Pro unlocks more tools, features, and journals, enhancing the creative experience.
iOS
GoodNotes 5
Natural writing experience with customizable pens and unlimited notebooks.
GoodNotes is yet another popular note-taking app that provides a natural writing experience, optimized by GoodNotes' pioneering vector ink engine. Users can select and customize their pen's color, thickness, and style, and write with compatible styluses.
The app allows unlimited notebook creation with various beautiful covers and paper templates. Features like the Lasso tool enable users to move, resize, and rotate their writing. The app also offers a dark mode for eye comfort.
iOS
Android
Microsoft Word
Create, edit, and share documents with collaboration features.
The Microsoft Word mobile app allows users to create, edit, view, and share documents with ease. With a touch-friendly interface, users can format text, insert images, and use various templates.
Collaboration features enable real-time editing with others, and cloud integration ensures access to documents from anywhere. It is a versatile tool for personal, academic, or professional writing tasks.
iOS
Android
Forest: Focus for Productivity
Combats phone addiction and enhances focus with virtual tree planting.
Forest is a productivity app designed to help users overcome phone addiction and stay focused on essential tasks. By planting a virtual seed that grows into a tree, users commit to not using their phone for a set period. If they leave the app, the tree withers. Features include tracking focused moments, unlocking new tree species, and even planting real trees on Earth through partnerships.
The app also offers a Pro version with additional functionalities like custom whitelists, detailed time distribution statistics, and collaboration with friends.
iOS
Android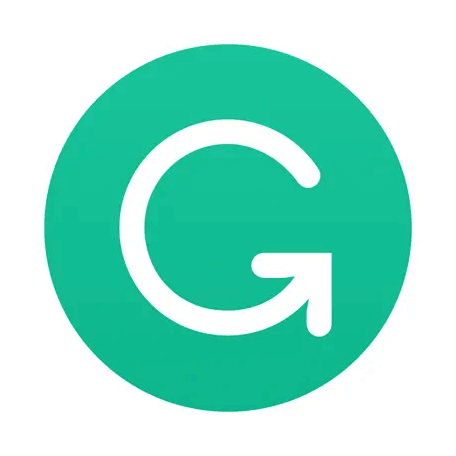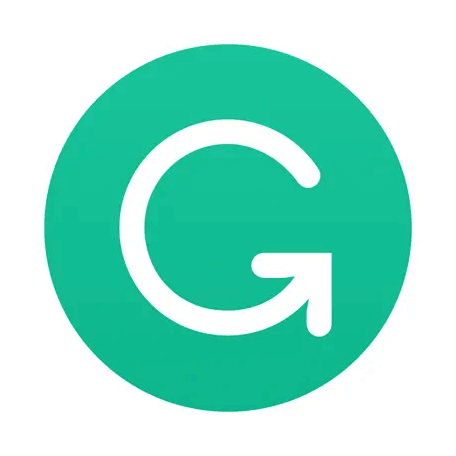 Grammarly
Writing assistant with real-time grammar and style checks.
Grammarly's mobile app is a writing assistant that helps users compose mistake-free, clear, and effective text. It integrates with various apps and provides real-time grammar and spelling checks, suggestions for style and tone, and even plagiarism detection.
The app can be customized to specific writing goals and audience types, making it suitable for professional emails, social media posts, or academic essays. Grammarly offers both free and premium versions, with the latter providing more in-depth analysis and corrections.
Related: 50+ Useful AI Writing Tools to Know
iOS
Android
Documents: File Manager & Docs
Efficient file and document management with PDF support.
Document Manager is designed to help users manage their files and documents effectively. It allows users to quickly search, access, and manage all their files in one place, including PDFs, documents, and multimedia files.
The app supports various file formats and offers a user-friendly interface with easy navigation. It also includes a PDF viewer and reader, allowing users to read PDF files directly within the app. Document Manager supports cloud storage, enabling users to access their files from anywhere.
iOS
Android
Photo Widgets: Simple
Personalize home screen with custom photo widgets.
The Photo Widget app allows users to customize their device's home screen with personal photos. It offers a simple and intuitive interface where users can select photos from their gallery and display them on their home screen as a widget.
The app supports multiple widgets, each of which can be customized with different photos. Users can also adjust the refresh interval to change the displayed photo at their preferred frequency.
iOS
Android
Widgetsmith
Highly customizable widgets for home and lock screens.
Widgetsmith enables users to personalize their home screen and lock screen like never before. It offers a wide collection of highly customizable widgets, ranging from photos and dates to weather and astronomy.
Each widget can be adjusted precisely to best fit the user's desired function and appearance. The app also includes a wide collection of tools, such as a weather app, a timezone converter, and a calendar, which can automatically launch based on the active widget tapped.
iOS
Seven: 7 Minutes Workout
High-intensity workouts in 7 minutes for improved fitness.
The 7 Minutes Workout app is a fitness application designed to help users improve their physical health through short, high-intensity workouts. The app offers a variety of exercises that can be completed in just 7 minutes, making it a convenient option for those with busy schedules. It provides voice guidance, adjustable circuit times, and rest periods.
The app also includes a workout log to track progress and offers the option to pause or skip exercises.
iOS
Android
The post 18 Mobile Apps to Increase Your Productivity (2023) appeared first on Hongkiat.
https://www.primarytech.com/wp-content/uploads/2013/04/PrimaryTechnologies-Logo-new1-300x144.png
0
0
admin
https://www.primarytech.com/wp-content/uploads/2013/04/PrimaryTechnologies-Logo-new1-300x144.png
admin
2023-08-07 12:00:01
2023-08-07 12:00:01
18 Mobile Apps to Increase Your Productivity (2023)