Original Source: http://feedproxy.google.com/~r/1stwebdesigner/~3/El1HbIw3Ygo/
When you work as a freelance web designer or developer, it's easy to get caught up in the day-to-day functions of your business and forget about some of the administrative tasks you need to attend to. Invoicing comes to mind.
Or, maybe invoicing is just taking you way longer than it needs to. If you're managing invoices manually, that can take up a lot of unnecessary time. It's time that you could be spending creating websites and doing client work. You know, the stuff that actually makes you money?
That's why it's important to reduce the time you spend on administrative tasks as much as possible. One way to accomplish this is through the use of an invoicing app. Lucky for you, there are plenty of online invoicing apps to choose from, that make it super simple to manage invoices for your freelance web development business.
With both free and premium options available, you'll be able to get up and running with invoicing automation in no-time – and level up the tools you use as your budget increases.
Free Online Invoicing Apps
AND.CO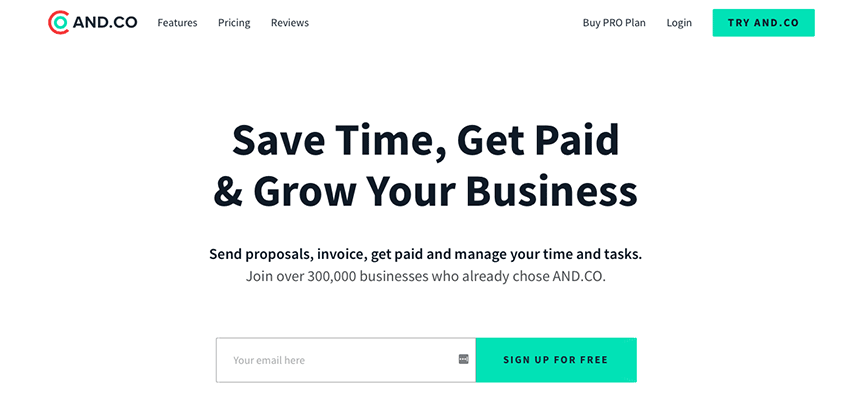 AND.CO is a free app that makes it easy to send invoices and proposals with just a few clicks. With it, you can create custom invoices, accept payments, track expenses, track the time spent on a given task, and more.
Invoicera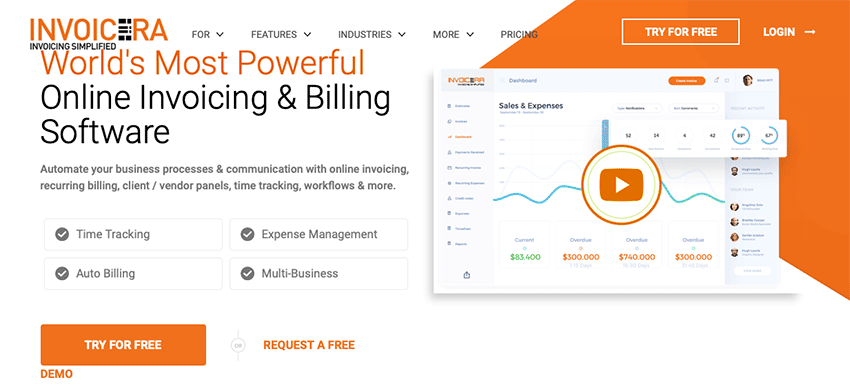 Invoicera is another free invoicing app option for freelancers that greatly simplifies the invoicing process. Now, the free plan is only available to you if you have three clients or less, but it's definitely a nice way to get your foot in the door with billing management. A few features include time tracking, workflows, and automatic billing.
Invoicely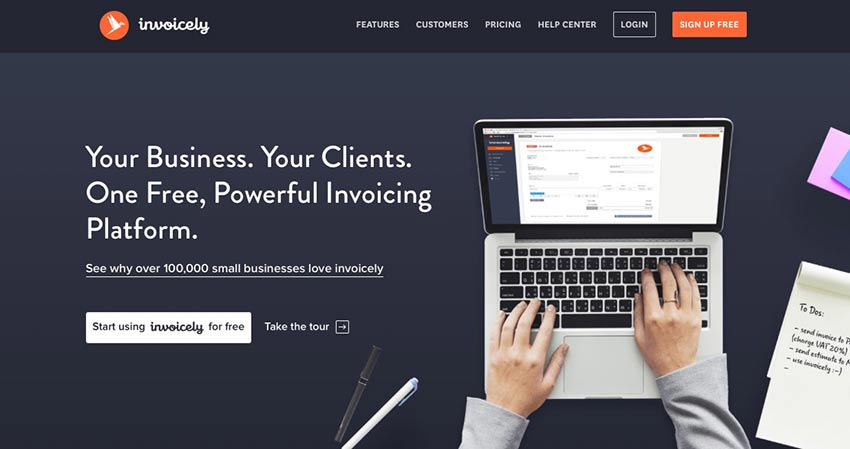 Invoicely is a free-to-start using invoice app that makes it easy to not only invoice your clients, but also view business reports, accept credit card payments, as well as track time, mileage, expenses, and more.
ZipBooks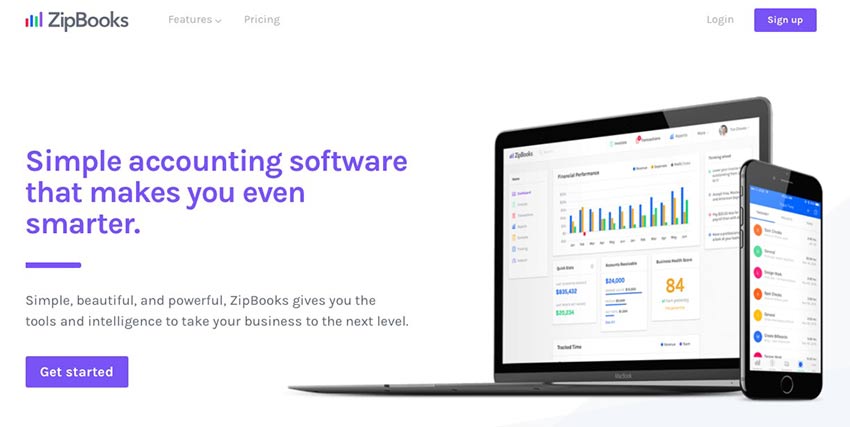 ZipBooks bills itself (if you'll pardon the pun) as simple accounting software and it lives up to that description beautifully. This app allows you to send invoices, accept payments, conduct reviews, view reports, and gain access to "smart insights" that help you to make better decisions about the future of your business.
Harvest
Harvest is a super simple invoicing app that prioritizes the time-tracking feature above all else. But it does so in an interesting way in that this app applies insights to your time tracked, allowing you to make smart choices about your workflow and time management.
Wave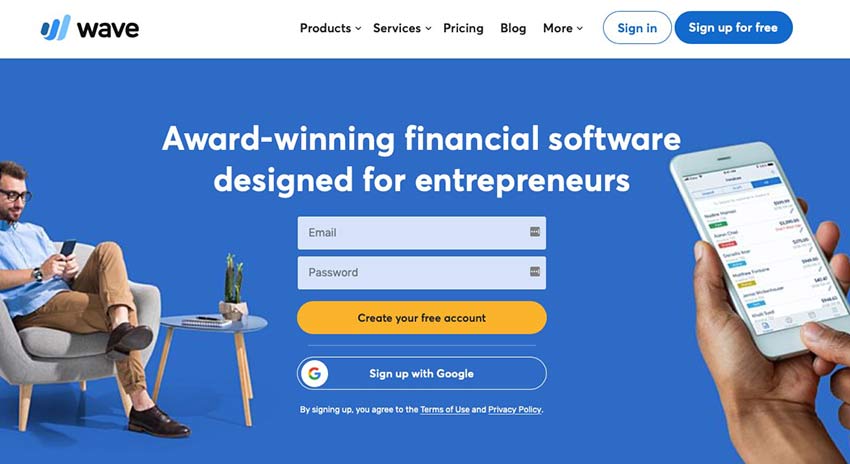 The last of the free (or free-to-try) invoicing apps on this list is Wave. This app offers a full set of accounting tools for entrepreneurs of all kinds. With it, you can create professional-looking invoices that match your brand, accept payments, and even organize payroll should your company ever blossom into an agency.
Premium Online Invoicing Apps
FreshBooks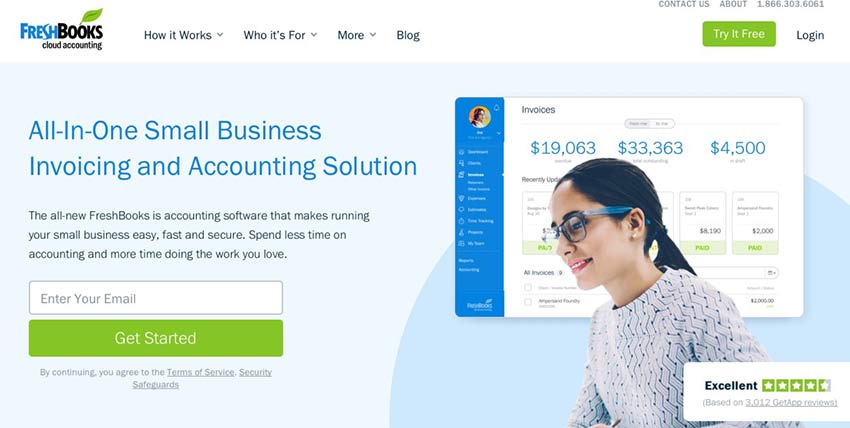 FreshBooks offers the total package when it comes to online accounting and invoicing. It can be used by any type of small business, makes it easy to organize expenses and track time, and it's cloud-based so you can access your info from anywhere. And plans are pretty cheap to start with if you have a small client base.
HoneyBook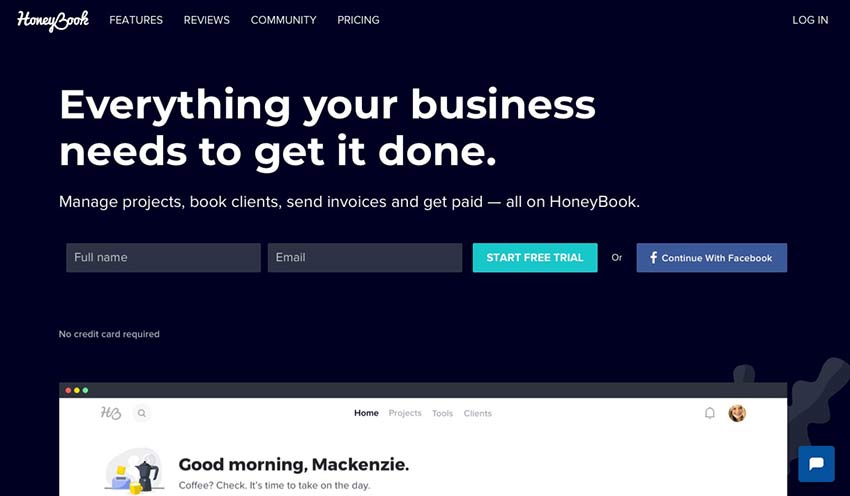 HoneyBook is another one-stop-shop sort of invoicing app. It promises to help you manage projects, send invoices, accept payments, and even book new clients, all by using its tools. The project tracking feature is especially nice because it offers a bird's eye view of where you stand with all of your projects – from concept to payment.
Intuit QuickBooks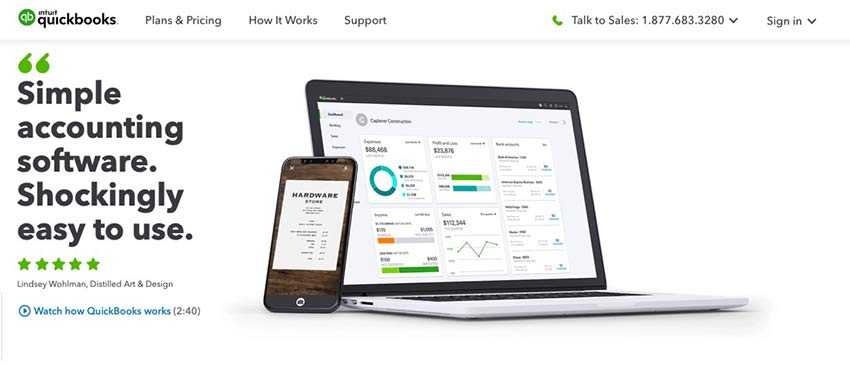 QuickBooks has been an accounting staple for small business for years now. But it's shift to an online app has made it even more beneficial for freelance web developers. Organize your expenses, send invoices, track payments, and more, all for a modest monthly fee.
Plutio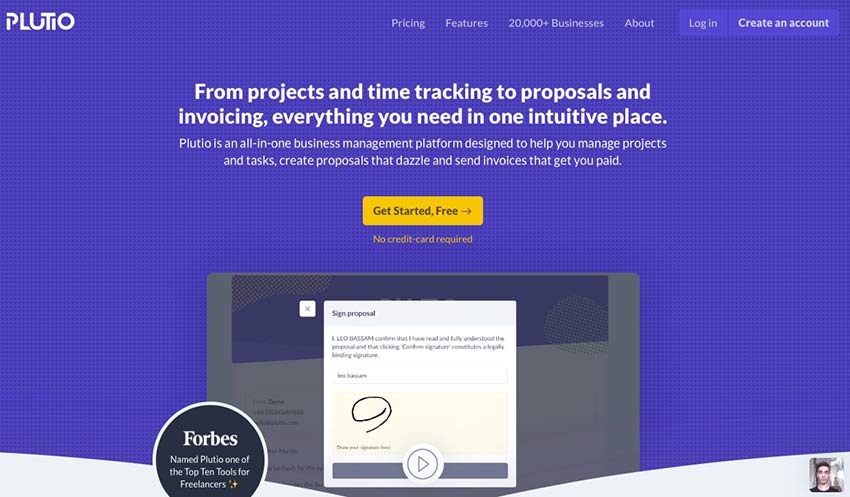 Plutio promotes itself as the "one app to manage your entire business," and from its available feature set, it's easy to see why they'd make such a claim. This app allows you to track proposals, projects, and expenses; send invoices; and even manage customer relationships all from within a single dashboard.
Harpoon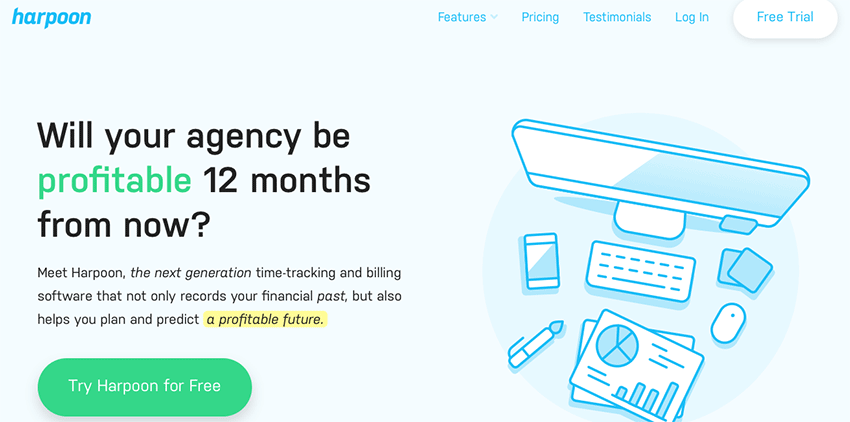 Harpoon sets itself apart from the other invoicing apps on this list because it not only allows you to track expenses, time, and send invoices. It also offers the ability to predict how successful your business will be in the future. The level of insight it offers makes Harpoon a worthy contender here.
Kiwili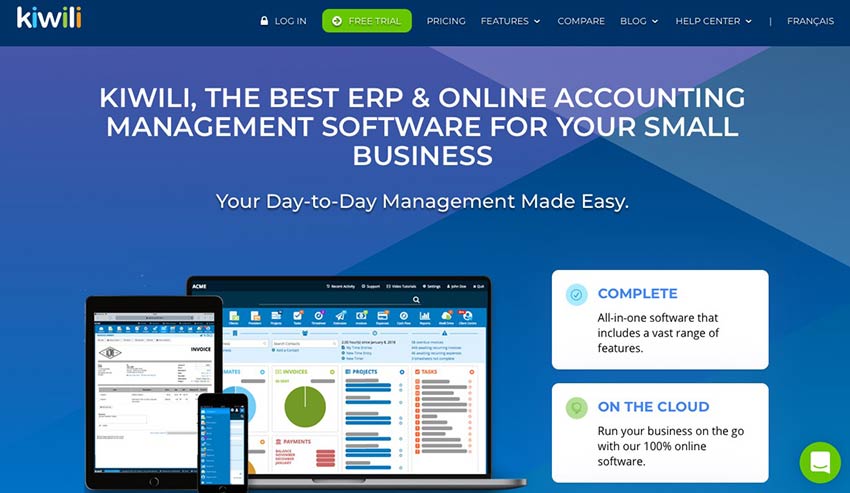 Last on our list is Kiwili. This online invoicing and accounting app strives to make day-to-day management of your business easier. It's cloud-based and includes invoicing, estimates, CRM, accounting, time management, reporting, and more.
Make Invoicing Easier
As a business owner, it seems like there is never enough time in the day. That's why apps like the ones in this roundup are so helpful. They can take a task like invoicing and help you get it done in less time.
So, if you're still doing your books the old-fashioned way, maybe it's time to level up. You might be surprised at how much time you'll save.
https://www.primarytech.com/wp-content/uploads/2013/04/PrimaryTechnologies-Logo-new1-300x144.png
0
0
admin
https://www.primarytech.com/wp-content/uploads/2013/04/PrimaryTechnologies-Logo-new1-300x144.png
admin
2019-12-30 19:00:02
2019-12-30 19:00:02
12 Free and Premium Online Invoicing Apps for Freelance Web Designers