10 Unique & High Quality Free Photoshop Brush Packs
Original Source: http://feedproxy.google.com/~r/1stwebdesigner/~3/N3c0dx4cWFc/
Whether you're a photographer, artist or designer, Photoshop brushes can be a huge help. Simulate watercolors, clouds, smoke, grain, explosions – the extent of what they can do is limitless. People seem to collect and hoard Photoshop brushes like they're going out of style.
The huge demand has led to an abundance of free resources across the web. Even if you can't afford huge, premium packs, you can still find quality brushes for use in your work. Here are ten invaluable and beautiful brush sets – available for anyone to download.
Your Designer Toolbox
Unlimited Downloads: 500,000+ Web Templates, Icon Sets, Themes & Design Assets


DOWNLOAD NOW
Ultimate Brush Pack 5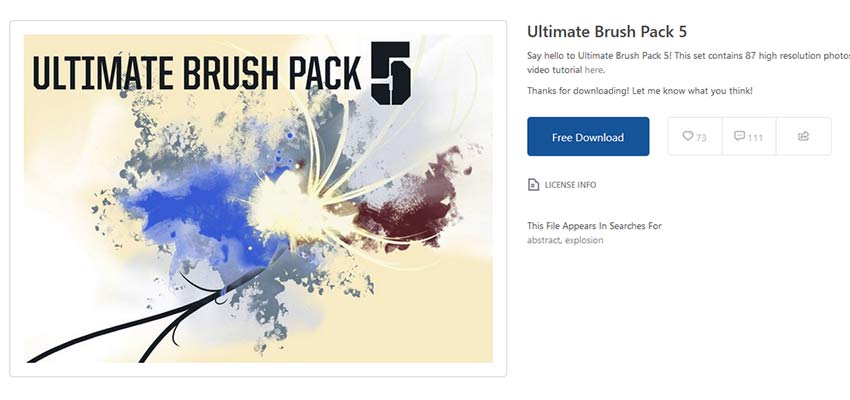 Who could say no to 87 high-resolution brushes? These explosive patterns can add a paint-like, textured feel to your images. Great for clouds, abstract pieces and anything that requires a dynamic texture.
83 Light and Burst Brushes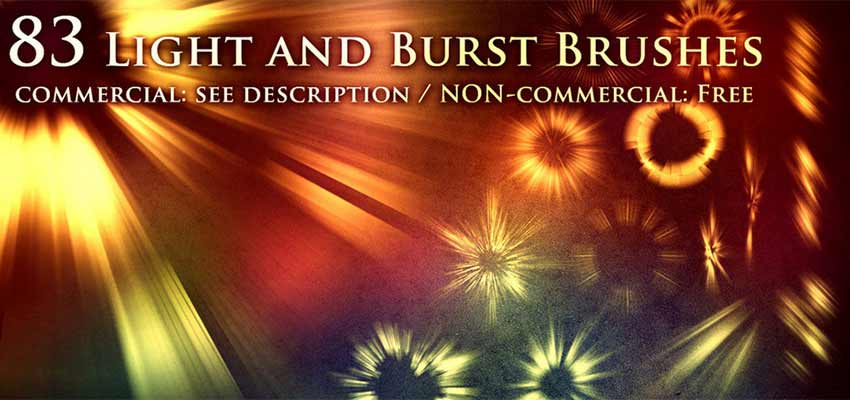 Lens flares, sunbeams and bursts of light; these brushes can give any image a sunny, bright effect. It also works great for general lighting, magical effects and even as background textures. Along with rays and waves of light, there are also halos and coronas to give the sun a more striking ring.
Bling Effects Pack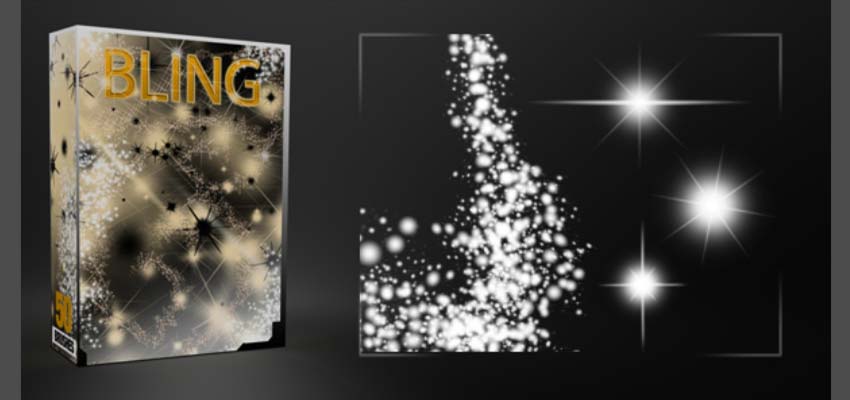 Sometimes a picture needs some extra bling. Maybe some sparkles, a lens flare, or a perfectly-placed light flash will do the trick. The Bling Effects Pack can help you add some pizzazz to a boring picture. Just remember that effects like this should be used sparingly as enhancements.
Watercolor 93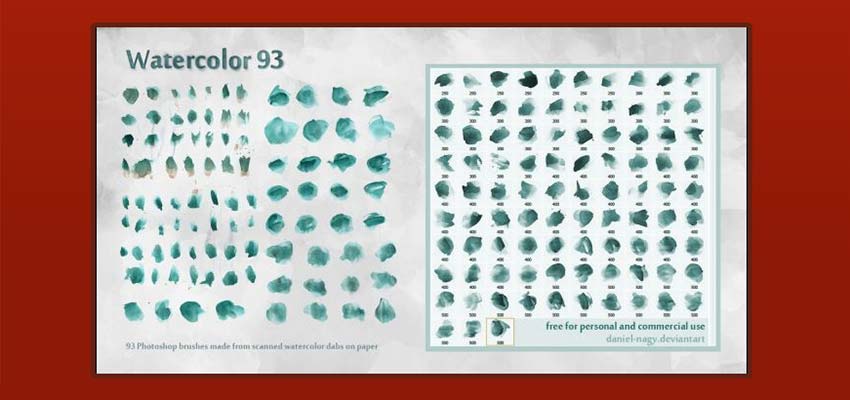 This pack of nearly a hundred brushes was created from actual dabs of watercolor that were scanned. There are varying shapes, intensities and luminosities to each brush – so there's a ton of variety. If you're creating something that requires a softer look, these watercolors will do the trick.
Hair Brush Set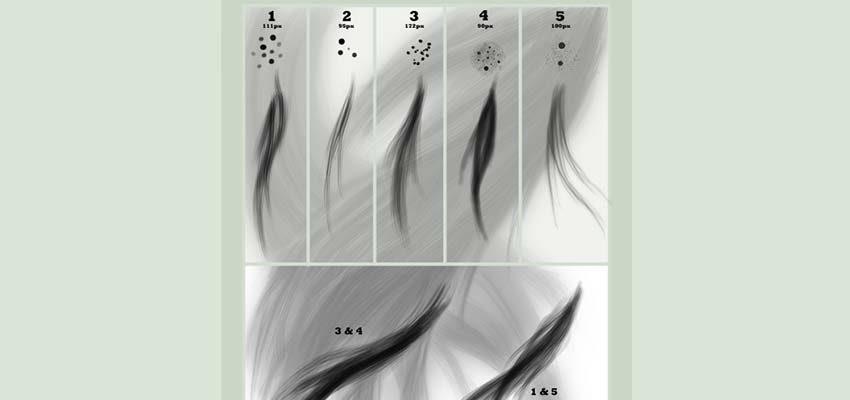 Whether you're painting hair or just need a wispy, soft texture, the Hair Brush Set can get the job done. You'll need a pressure sensitive tablet to get the full detailing effect. Perfect for creating fine, feathery textures.
lazy brush set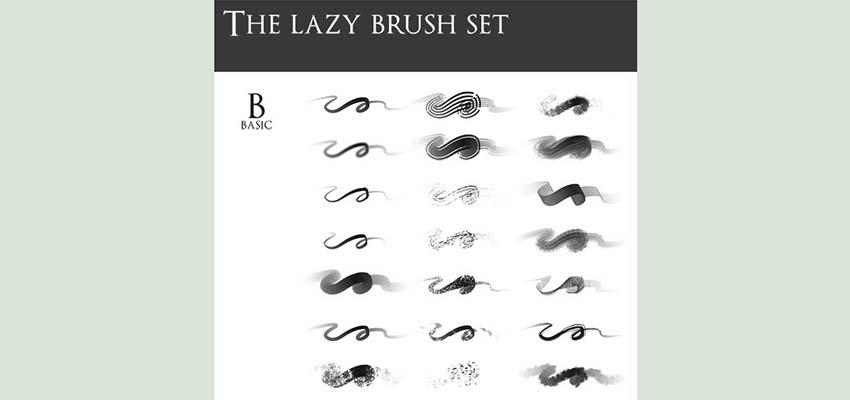 Need a huge pack of essentials? The lazy brush set contains 174 brushes, varying from basics to textures to silhouettes and light flares. It's great for artists, but many of these brushes can be used in design work too. If you can only download one brush set, choose this one; it's huge and contains just about everything you'll need.
Free Brush Stroke Photoshop Brushes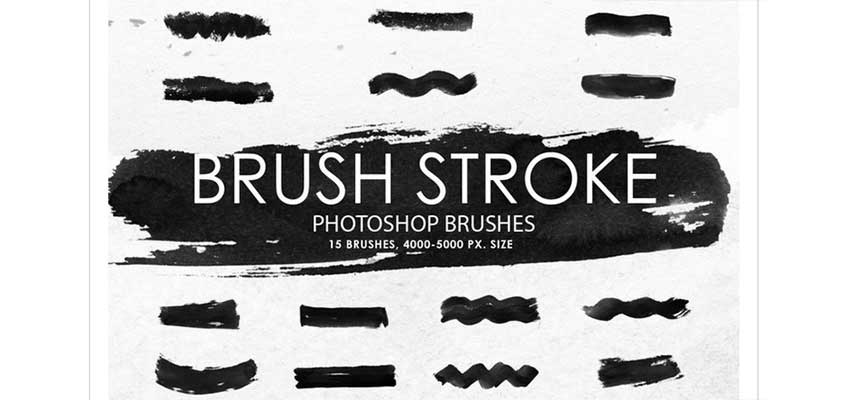 These 15 high-resolution brush strokes look great in almost any project. Modelled after watercolors, they have a multitude of uses, from professional effects to sketches to grungy art pieces. Basic, but essential.
Free Hi-Res Photoshop Brushes: Acrylic Textures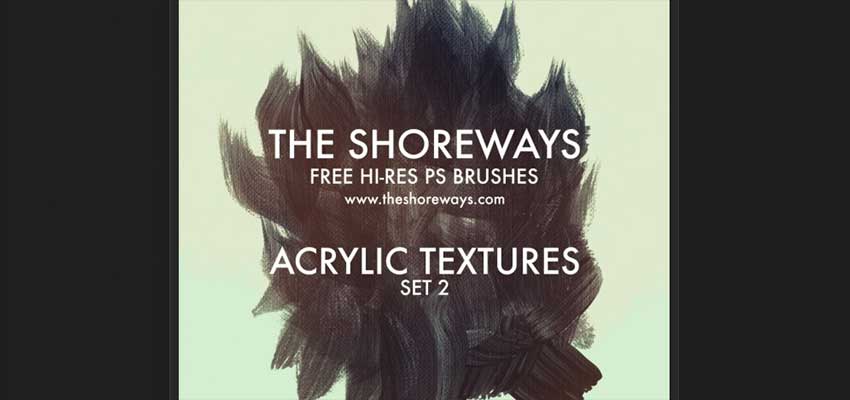 If you need a rough, realistic, watercolor-like look, these acrylic textures will be perfect. At 2500px, every stroke will be detailed and gorgeous. If your designs turn out looking false or cartoony, these brushes can help them to appear more organic.
Radiate Brush Set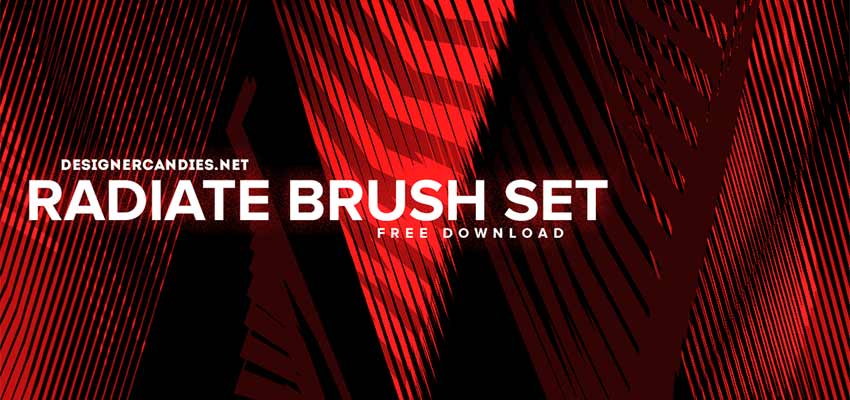 Looking for something a little more abstract? Great for posters, backgrounds and tech projects, Radiate was created by modifying different shapes. The fringe style is just what you need if you're trying to make your piece look extra cool.
Mad Fractal
Fractal brushes are great for backgrounds, wispy textures and abstract designs. Their randomness makes an image more interesting. And there's 30 brushes, so your design options with this collection are limitless.
Beautiful Brushes
Finding the best brushes can take some experimenting, so feel free to download lots of them to test out! The sites listed here have plenty of free brush packs to try. Do some digging and testing until you have some that you feel comfortable using. Once you find one (or ten) that work for you, you'll be effortlessly crafting beautiful art, photos and web design layouts.
https://www.primarytech.com/wp-content/uploads/2013/04/PrimaryTechnologies-Logo-new1-300x144.png
0
0
admin
https://www.primarytech.com/wp-content/uploads/2013/04/PrimaryTechnologies-Logo-new1-300x144.png
admin
2018-08-03 00:51:23
2018-08-03 00:51:23
10 Unique & High Quality Free Photoshop Brush Packs