The best 4K monitors for designers 2018
Original Source: http://feedproxy.google.com/~r/CreativeBloq/~3/lvE42f_tulQ/best-monitor
Choosing the best 4K monitor for creative work when you're a designer can be difficult and time consuming. You'll want to make sure that you get a 4K monitor that does your artwork justice.
You also need one that can keep up with the rest of your hardware. After all, you might be armed with a great laptop for graphic design or a brilliant video editing computer – not to mention a top-class Creative Cloud subscription, but if you're not seeing the right colours on your screen, don't have enough inputs or simply have the wrong size monitor, it doesn't matter how good you are: your work will suffer.
This guide will help you choose the best monitor for you, no matter what creative discipline you work in. (Make sure you pick up a quality monitor calibrator as well.)
As you'd expect, all the monitors here are 4K or above, making them an excellent choice for creative professionals and serious hobbyists alike. 
Also read: The best cheap 4K monitor deals of 2018
What is 4K resolution?
4K, also known as Ultra HD, refers to the high-definition resolution 3840 x 2160 pixels, which is four times the 1920 x 1080 pixels found in a full HD TV. 
Read on for our pick of the very best 4K monitors out there for designers, artists and creative professionals.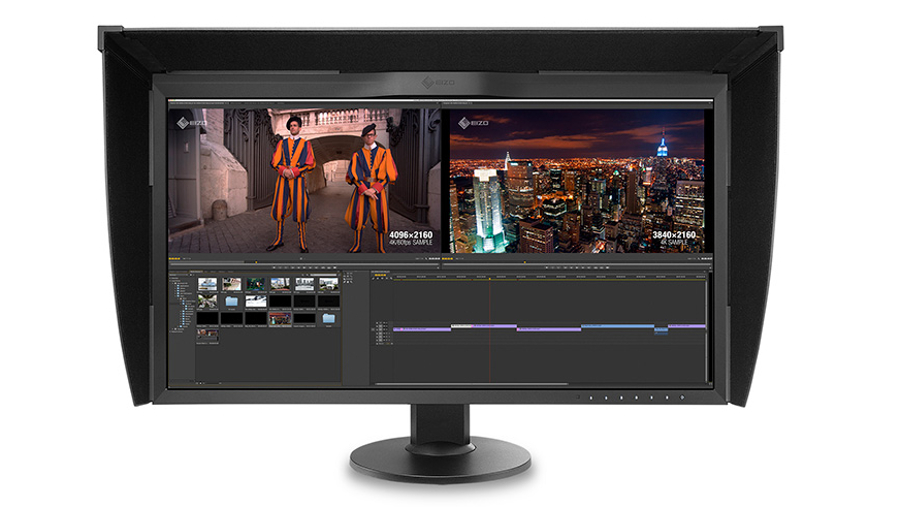 The best and most accurate picture quality carries a high price tag. Eizo displays are a familiar sight in professional photography and video production studios. The 31-inch ColorEdge CG318-4K continues this tradition, with not just full sRGB coverage, but 99% of the Adobe RGB spectrum and 98% DCI-P3. It fully supports 10-bit colour, taken from a 16-bit look-up table.
Unlike other 4K monitors, the CG318-4K has a 4096 x 2160 resolution. This reflects the different, slightly taller 4K standard used in digital video production, compared with the 3840 x 2160 resolution used in most computer displays. 
All of these features come together to produce a jaw-dropping image, making your creative work shine. Oh, and there's a built-in calibration tool to constantly keep the colours as accurate as possible, which pops across the screen every time it's powered on, along with a bundled monitor hood.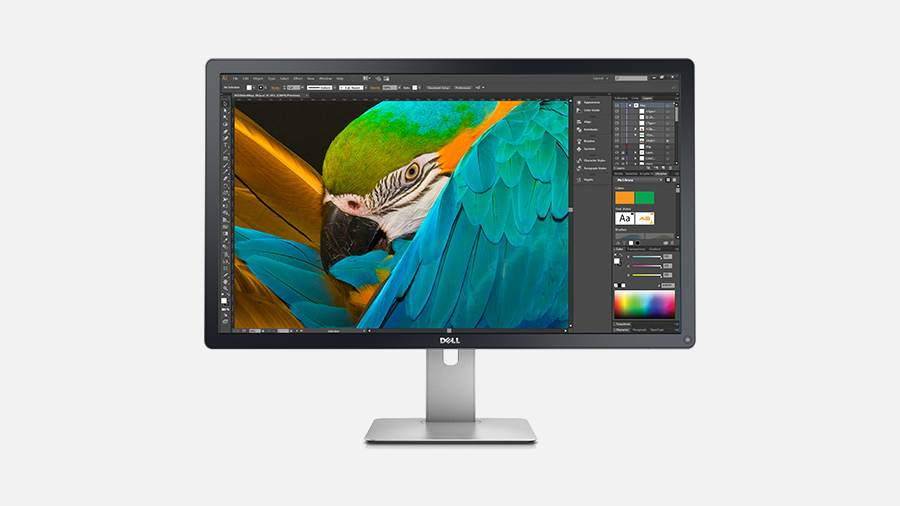 Dell's top-end 31.5-inch 4K display packs in a lot of professional-grade features for superb colour accuracy. But while it costs a lot less than Eizo's offering, it's still a pricey prospect, as expected of a large high-end 4K monitor.
Dell's top-end 4K display now covers the DCI-P3 colour spectrum. It has a specification that almost rivals Eizo's monster CG318-4K, as it hits 99% Adobe RGB coverage and 87% DCI-P3, delivering great picture quality.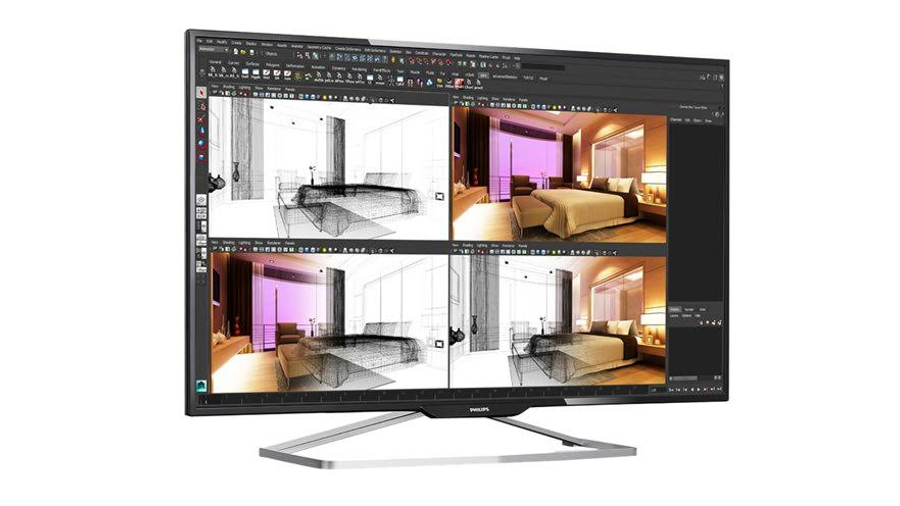 This is an incredible display – but do you really want a 40-inch panel? Based on VA-IPS panel technology, it offers extremely good contrast, with 300 cd/m2 brightness.
Its menu is controlled with a small joystick at the back and it also offers a four-way picture-in-picture (PIP) mode, allowing you to allocate a quarter of the screen to each video input.
On such a large 4K screen, each connected device will have its own 1920 x 1080 screen area – perfect for seeing your designs in Illustrator or working on your 3D art on one machine while looking up reference images on another device on the same screen, for example.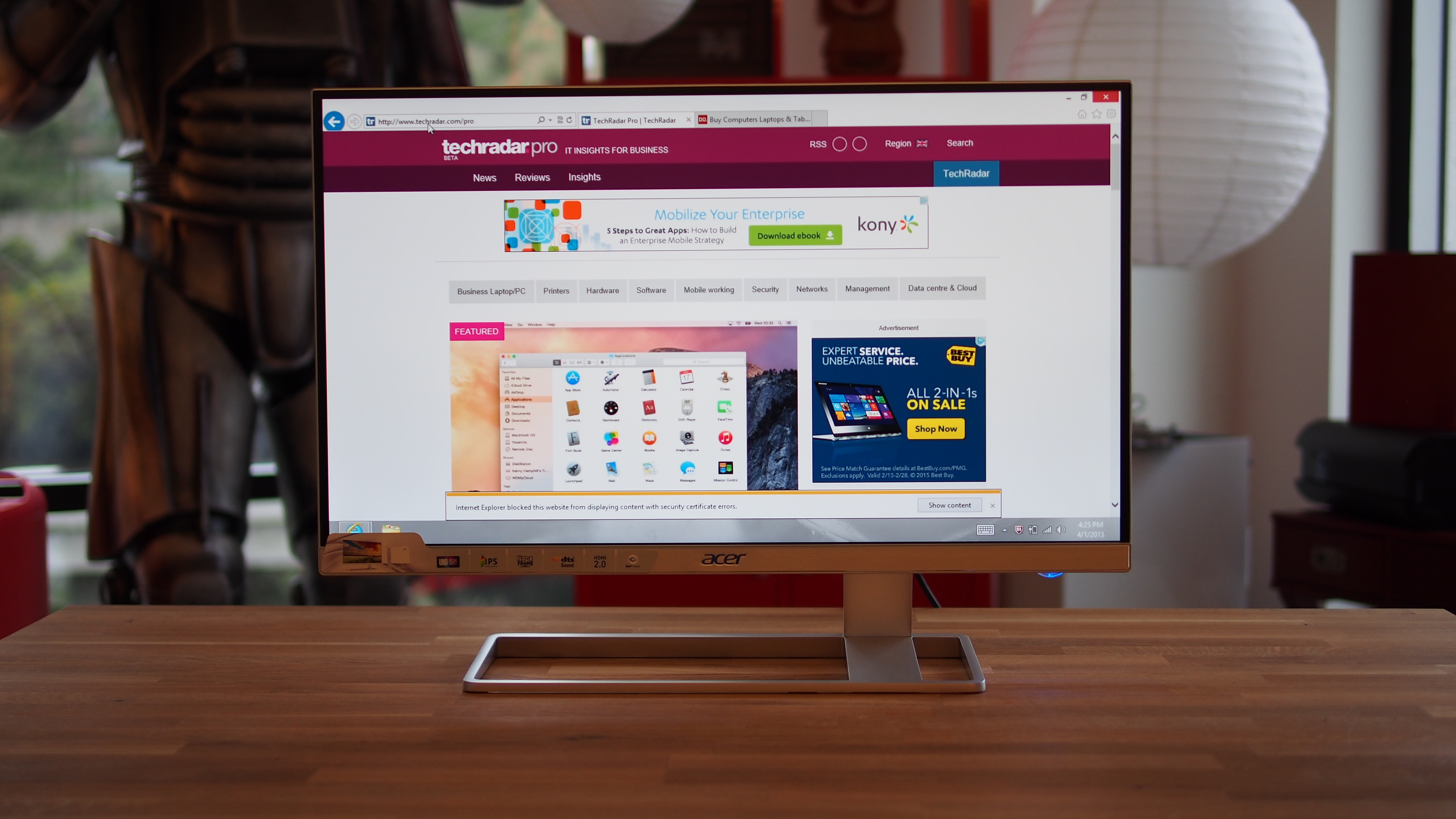 If you're after a mid-range 4K monitor that ups the image quality and provides plenty of features, without costing an exorbitant amount, then the Acer's S277HK is the best mid-range 4K monitor out there. With a 1,000,000,000:1 contrast ratio, a colour gamut of 1.07 billion and a resolution of 3,840 x 2,160, the Acer S277HK excels at image quality. And while the minimalist design might not have a lot to shout about, some will appreciate its pared-down looks.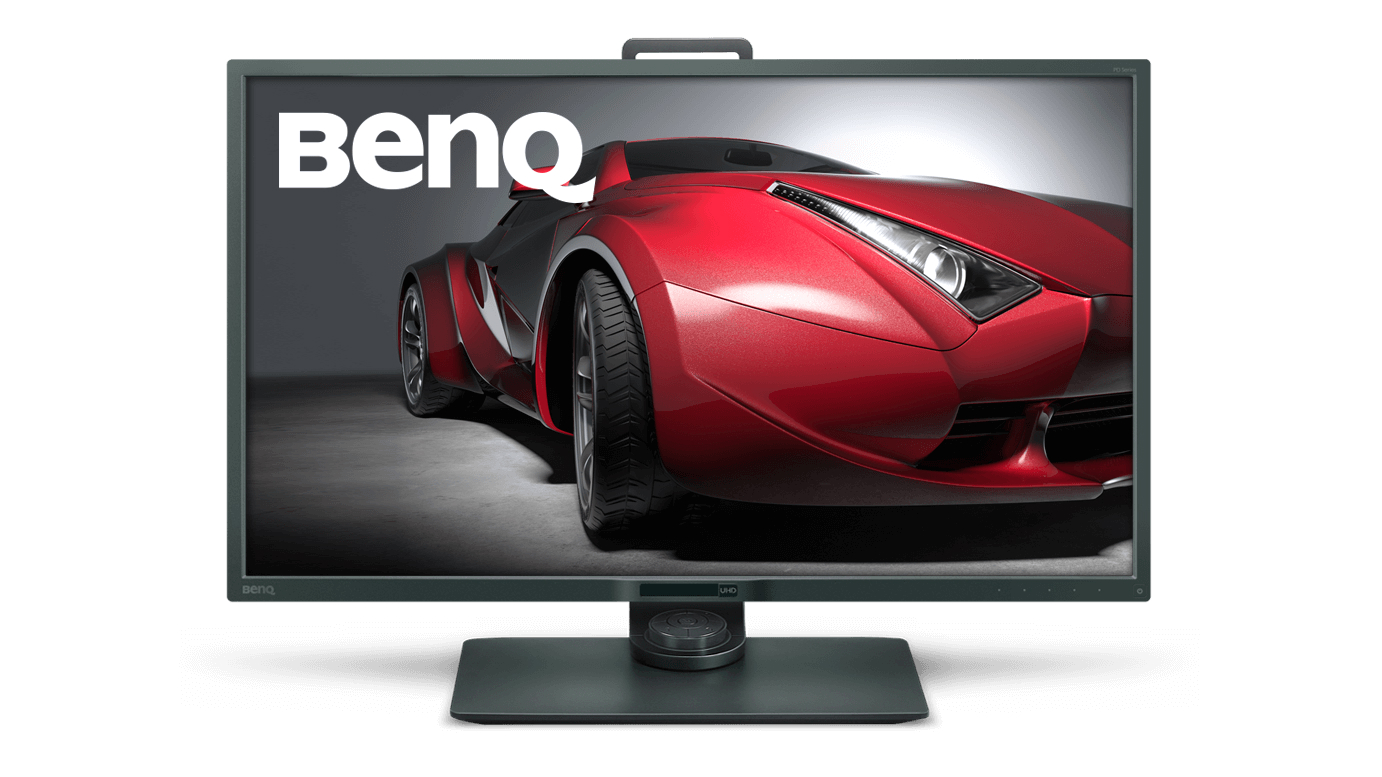 The BenQ PD3200U's screen size and resolution makes it a great choice for designers and creators. The screen is a hefty 32-inches, which makes working with 4K images and videos much more comfortable. 3D designers will be grateful for the inclusion of a CAD/CAM mode, and everyone else will appreciate the factory-calibrated colour accuracy and Rec. 709 adherence. It's a pricey monitor, but for many designers, this will be well worth the money.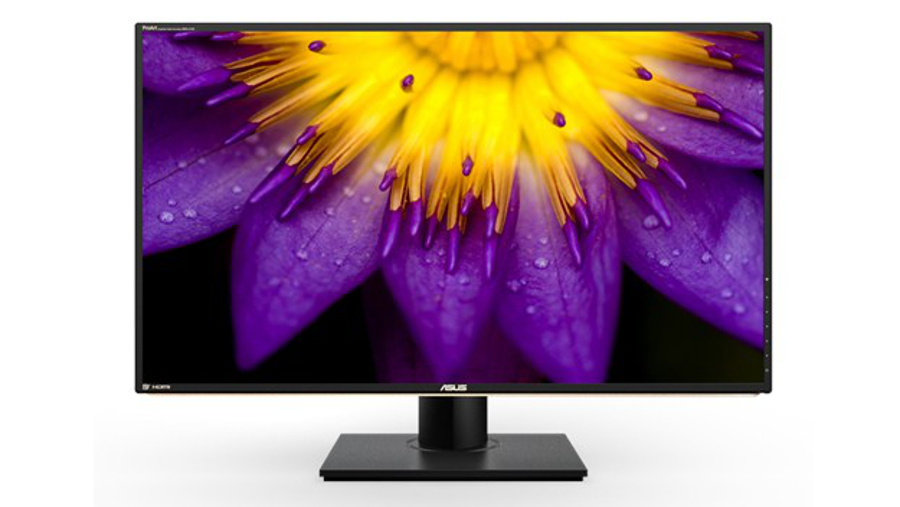 Asus' Pro Art line competes with professional colour-accurate screens. It's got loads of inputs, with three HDMI ports – including one HDMI 2.0 port capable of the full 60Hz needed for smooth 4K –  and two DisplayPort inputs.
The Asus PA329Q is the upgraded version of of the company's flagship 4K professional display, with a 10-bit IPS panel that now supports a 16-bit colour look-up table and quoted 100% Adobe RGB coverage, with support for the DCI-P3 colour spectrum as well.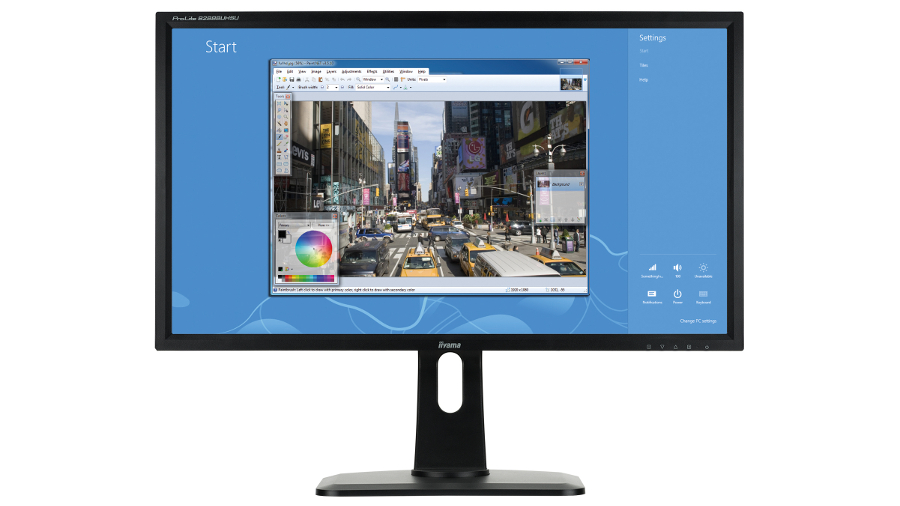 Iiyama's 28-inch B2888UHSU is a lot more reasonably priced than many of the options we've presented in this buying guide. It uses a TN panel with a 1ms response time, and although the viewing angles aren't quite as wide as you'll find with an IPS display, there are plenty of small extras that make the B2888UHSU a really good buy.
It has plenty of inputs, too, plus a fully adjustable stand, and a picture-in-picture mode, so you can use two devices simultaneously with this monitor.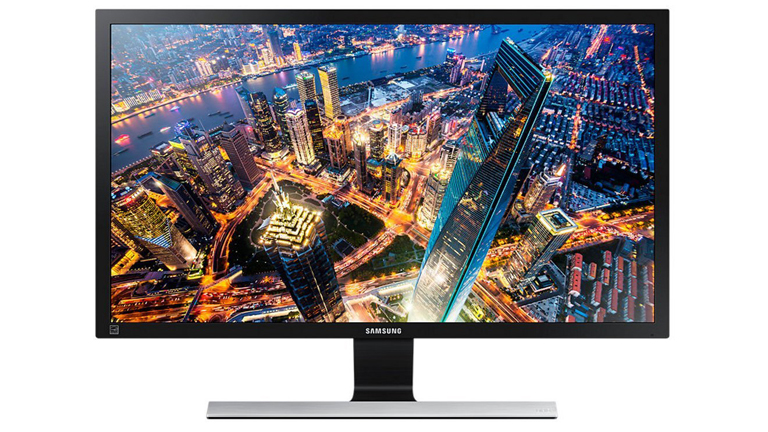 The U28E590D is a slick 28-inch 4K monitor with a beautiful design and a whopping 8.3 billion pixels. DisplayPort 1.2 gives you fluid 60Hz 4K, while everything is detailed and clear thanks to a brightness of 370cd/m. Picture settings can be tweaked using the on-screen menu, or you can sit back and enable its Dynamic Contrast mode to do the heavy lifting.
There's also very smart port placement, so you won't have to bend around the back to connect any cables or peripherals.
Related articles:
The best laptops for video editing 2018Typography 55 best free fonts for designersThe best cheap laptop deals for creatives

https://www.primarytech.com/wp-content/uploads/2013/04/PrimaryTechnologies-Logo-new1-300x144.png
0
0
admin
https://www.primarytech.com/wp-content/uploads/2013/04/PrimaryTechnologies-Logo-new1-300x144.png
admin
2018-08-03 00:50:33
2018-08-03 00:50:33
The best 4K monitors for designers 2018